Destroyed Ceiling During Advertising Shoot
Customer Property Damaged During Video Shoot - a Real exali Damage Event
When most people think of professional mishaps in the media field, the first thing that comes to mind is faulty designs, spelling mistakes or copyright infringement. But it's not just your own works, but also customer property can fall victim to carelessness when carrying out a job, as a media agency insured by exali learned in this damage event.
Commercial Shoot With Unexpected Action
No matter how carefully you plan a project and how comprehensively you factor in possible stumbling blocks: Some things just can't be predicted. This was something a media agency insured through exali experienced for themselves. During an advertising shoot for a well-known tool manufacturer, various rooms in the company's headquarters had to be illuminated professionally. Since the shoot was to last several days, the agency equipped the rooms accordingly and left the equipment there for the entire duration of the shoot.
As part of these preparations, an agency employee also installed a spotlight on the projector ceiling mount in a conference room. Unfortunately, none of those involved had considered that the ceiling mount was automatically retracted into the ceiling every evening. Here's how the inevitable happened: The projector and spotlight collided with the ceiling when retracted and severely damaged both the cladding and the mount. The result? Property damage in the amount of 2.000 euros.
Protection Against Property Damage Thanks to General Liability
After digesting the immediate shock, the media agency reported the damage to exali's insurance experts. After a thorough examination, they forwarded the case to the insurer, who quickly decided to pay the damage in full. This speedy decision in favour of the policyholder was possible because General and Liability coverage is also integrated into the Media Indemnity Insurance from exali.
General Liability covers personal injury and property damage as well as the resulting financial losses that arise during the operation of your business or your business premises (office). This also includes (grossly) negligent damage to the premises of customers - so-called "working on someone else's property" from an insurance point of view, so that fortunately the media agency concerned did not have to bear the damages alone.
Already Well-Covered With Basic Protection
This case shows once again: Comprehensive insurance protection not only means covering industry-specific liability risks such as legal violations, missed deadlines or violations of personal rights. That is why the basic protection in the Professional Indemnity for Digital Professions already includes financial loss as well as General Liability. This gives you the best possible protection in the event of financial and property damage and you receive personal support in the event of a damage event.
Do you have questions about your personal insurance? Our customer advisors are available Monday to Friday from 9:00 a.m. to 6:00 p.m. on +49 (0) 821 80 99 46 0 and will be happy to advise you on all questions relating to Professional Indemnity Insurance and General Liability.
Author profile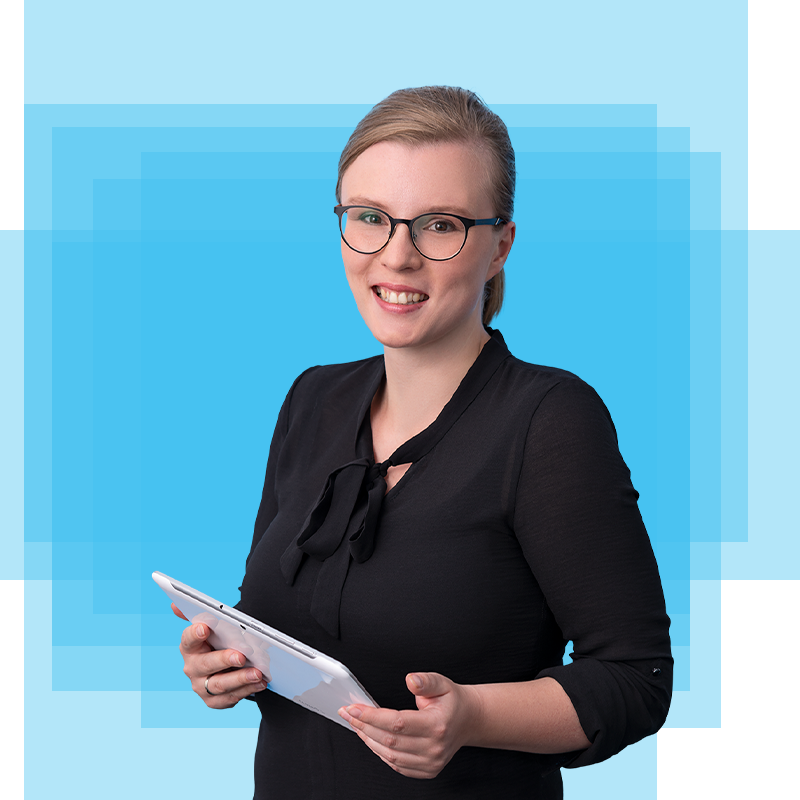 Vivien Gebhardt is an online editor at exali. She creates content on topics that are of interest to self-employed people, freelancers and entrepreneurs. Her specialties are risks in e-commerce, legal topics and claims that have happened to exali insured freelancers.
She has been a freelance copywriter herself since 2021 and therefore knows from experience what the target group is concerned about.