Consultants: The Biggest Risks and How to Protect Yourself Properly
You aren't liable for your mistakes if you're only advising? That's completely wrong and a dangerous misconception in the consulting industry that can get really expensive! Consultants are just as liable for damage caused by their work as any other freelancer. From the farmer who doesn't receive his subsidies to the pharmacist who has something against his neighbours - we've put together real damage events from practice that have one thing in common: The consultant was at fault and had to pay compensation for damages. Including tips on how you, as a consultant, can secure your business.
Business Risks for Consultants: These Things Can Go Wrong
In principle, consultants face two types of risk: On the one hand, they can cause financial damage to their customers (insurance jargon: financial losses) (for example through incorrect advice, incorrect analyses or strategic planning), for which they have to pay compensation. On the other hand, the damage can also occur to the consultant themselves (so-called first-party claims). Here are some real-life cases that show what can go wrong in the consulting business:
Farmer Misses Subsidies, Blames Consultant
This case concerns a management consultant who specialises in advising agricultural businesses. He was supposed to advise a farmer who wanted to use subsidies to build a new barn for his dairy cows. These were the requirements for the subsidies to be granted: The new barn had to be built in accordance with EU animal husbandry requirements and the planning documents had to be received by the responsible body on time. The problem: The farmer submitted the documents to the building authority too late, and therefore they were also missing in the documents for the application for subsidies. In addition, the construction plan did not meet certain conditions that would have been necessary for the granting of the subsidies. The result: the application for subsidies was rejected!
It was a disaster for the farmer, because he had spent more than 100.000 euros on animals and feed and had taken on a bank loan because he thought the granting of the subsidies was only a matter of form. He quickly came to a conclusion about who was to blame for the debacle, namely the consultant. He should have noticed the errors in the planning documents and pointed out the deadline. The farmer therefore demanded the 100.000 euros back from the consultant in the form of compensation for damages.
The question of responsibility was not easy to answer in this case. Another "protagonist" was an architect who was supposed to plan the new construction of the stable and who could be accused of planning errors. In addition, the question remained: What responsibility did the farmer himself bear? It was not an easy case for professional indemnity for consultants, but the insurance covered the clarification of the question of responsibility and took over the costs for legal advice, appraisers and experts.
Headhunter Arranges for the Hiring of a Previously Convicted CFO: 145.000 Euros in Compensation for Damages.
In this incident, a large company hired a headhunter to look for a new CFO. The headhunter quickly found what he was looking for and the candidate he proposed was hired. After a while, however, the company began to notice management irregularities which turned out to be the CFO's fault. This was examined more closely. It turned out that the CFO already had a criminal record for fraud.
The headhunter had relied on the information provided by the candidate and failed to obtain a police clearance certificate. He hadn't questioned the CFO's resume or job references either. The company demanded that the headhunter reimburse the costs for hiring, training and the irregularities caused by the CFO: It was a sum of around 145.000 euros! Blessing in disguise: The headhunter had taken out professional indemnity insurance for consultants, which took over payment of damages.
Violation of Rights: Expensive Customer Information for a Consultant
This case shows that consultants also bear risks beyond advisory errors. A consultant wanted to provide his customers with up-to-date information for entrepreneurs in regular newsletters. In order not to have to write the entire content of the newsletter himself, he supplemented it with content from a news portal in which he was a user himself.
In the terms of use of the news portal, however, it was very clear that the content could only be used for personal and not for business purposes. The result: The consultant received a legal letter about license and copyright infringement demanding 2.500 euros in compensation. In this case, too, the professional indemnity insurance that the consultant had taken out was on hand and covered the damages.
Incorrect Location Analysis: Two Pharmacies Are One too Many
It is obvious that a pharmacist does not necessarily want to open his new business in the immediate vicinity of another pharmacy. And precisely to avoid that, a pharmacist commissioned a consultant to conduct a site analysis in this case. He was supposed to find a suitable location for the new opening of the pharmacy. The consultant soon recommended a suitable location to his customer and the pharmacist set about investing in his new business.
Unfortunately, during his research, the consultant overlooked the fact that another pharmacy was going to open in the immediate vicinity of the location at around the same time. Its owner had not hired a consultant for a location analysis. What were the consequences of this "pharmacy surplus" debacle? The pharmacist demanded compensation from the consultant because he had already invested in his new pharmacy and had long-term contracts. Fortunately for the consultant he had taken out professional indemnity insurance that covered the pharmacist's financial loss.
Professional Indemnity Insurance for Consultants: So Consultants Are Properly Protected
These examples show there are many risks that can be really expensive or financially fatal for consultants. The entire business can quickly become threatened due to high claims for compensation for damages.
Keep in mind: In the consulting industry there is often the dangerous misconception that someone who "only" advises is not subject to liability. This assumption is completely wrong and can become expensive: In terms of liability law, it makes no difference whether a consultant advises or implements and executes concepts himself. He can be held responsible for damage resulting from his mistakes!
But don't panic, there is also professional indemnity insurance for consulting businesses: Professional Indemnity Insurance for Digital Professions from exali.com. It offers optimal insurance protection for business consultants, interim managers and trainers. It is based on the principle of blanket coverage for your profession. This means that you are covered in all activities in the consulting field, without these being listed separately. In the event of damage, the insurance initially covers the costs to clarify the question of responsibility (for example for lawyers, experts or appraisers). In the event of a justified claim, the insurer will pay the compensation for damages. Whatever the outcome, as a consultant you are on the safe side with good professional indemnity insurance.
Add-ons for Individual Protection
Consulting is not always consulting. An add-on is available so you can adapt your professional indemnity insuarance to your individual consulting business. exali offers this additional add-on:
First-party Cyber and Data Risks Insurance (FPC):With this additional add-on you can protect your consulting business from the risks of a hacker attack, cyber extortion, DoS attacks or other types of cyber crime. In the event of a hacker attack, for example, the insurer will cover the costs of restoring your IT system, hiring computer forensics specialists or specialised lawyers, as well as crisis management and PR advice.
exali doesn't have a call centre or queues so you can get help immediately for damage events. Your personal contact is always there for you!
Calculate your premium and get your professional liability insurance online in just a few steps here:
Author profile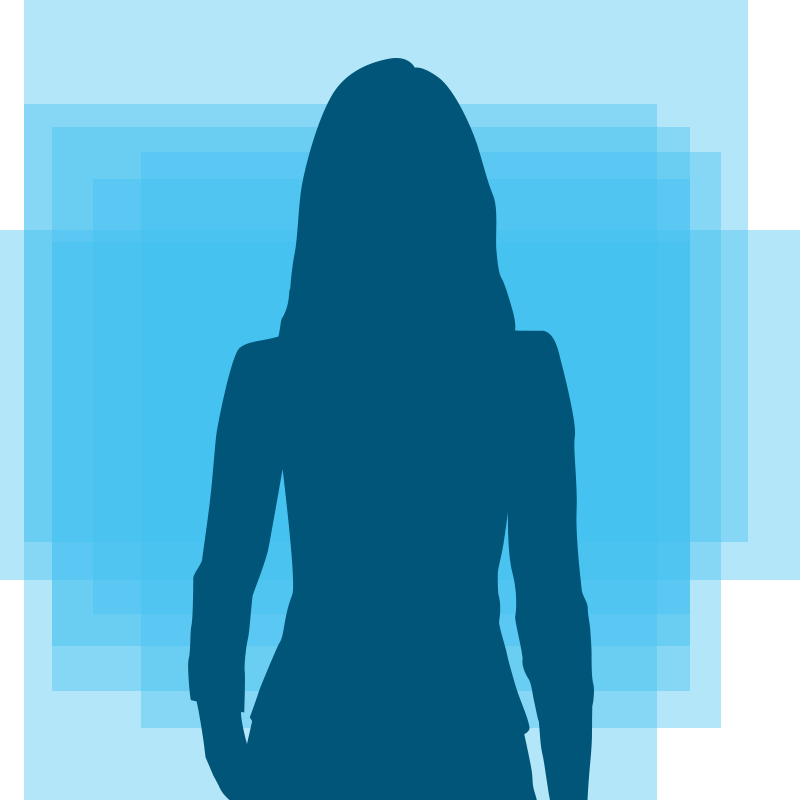 Who am I?
After a traineeship and a few years in corporate communications, I now work at exali as editor-in-chief of the online editorial department and am responsible for all content.
What do I enjoy?
Summer, travel, good food and football.
What do I dislike?
Travel by train, Brussels sprouts and slime.