After the Project Is Before the Project
These Tips Will Help you Generate Regular Customers as your Project Comes to an End
The project is drawing to a close, the deadlines have been met and the clients are satisfied. Then everything's perfect, and you can move on, right? Wait a second! Before you move on to the next order mentally, you should think about how you can retain your customers over the long term. We have summarised for you in this article what a project conclusion must look like in order to lay the foundation for a long relationship with clients.
Regular Customers Are Golden
While vast sums of money are invested in SEO, SEA and other marketing campaigns to attract new customers, the best customer is usually the one you already have. A study by Adobe provides some remarkable results from online retail here:
1. One regular customer generates as much sales as seven new customers.
2. If you increase your customer retention rate by 5 percent, you increase revenue by 25
to 95 percent.
3. Acquiring a new customer costs five times as much as keeping an existing customer.
Of course, not all of these numbers can be applied one-to-one to freelancers and service providers, but the trend is clear here too: Most sales are generated by repeat customers. So it's worth investing in maintaining relationships for future sales.
Good Work Is the Cornerstone of Customer Loyalty
You lay the foundation for future orders with your current work. No advertisement in the world conveys a more honest picture of your performance than your success with a customer. Anyone who has fixed a server failure in the middle of the night, works overtime to meet a customer's deadline that they didn't communicate in time, or just helps out with small talk in the hallway about a personal PC problem, is guaranteed to be remembered positively and to come out on top the next time an order is placed. No image video in the world can compete with the personal, positive experiences of your customers.
Wrapping Up a Project Succesfully: The Last Impression Counts Too
When it comes to past events, we mainly remember their beginning and end, at least if nothing out of the ordinary happens in the meantime. That's why it's especially important that your customer has positive memories of the end of the project. So be particularly careful when accepting the project and documenting your approach, even if you aren't expecting a direct follow-up order. Because these documents can serve your customers in the future as a reference for the quality of your work.
Learning Through Feedback for the Future
Get feedback from your customers once the project is over. Because you can grow from the criticism even if everything in the project wasn't completely satisfactory. Take even the smallest comment seriously, because just pointing out something negative takes effort. Customers who take the path of least resistance won't give you negative feedback, but they won't place more business with you either. So thank every customer who is willing to give you feedback. Try to arrange an extra appointment to give your customer the opportunity to prepare well for the discussion and review the project again. Also, ask specific questions. A simple "what did you and didn't you like?" rarely provides a starting point for improving your own performance. Instead, use detailed questions, such as:
Communication
How satisfied are you with our communication? (1-10)
Which channel can we improve? (Email/Phone/Personal)
How can we improve in terms of communication?
Punctuality
How satisfied are you with our punctuality? (1-10)
How could we improve when making appointments or managing deadlines?
Perfomance
How satisfied are you with our performance? (1-10)
Have we been able to achieve all of the set goals to your satisfaction?
In which areas would you have liked more support from us?
Depending on the scope of the project, you can also structure the feedback according to various milestones or points in the project specification. With particularly extensive projects, you should also get feedback during the process. But make sure that you only ask for feedback from customers who have agreed to be contacted in this way. Otherwise, a well-intentioned request can become an occasion for a legal warning due to a violation of privacy law.
Cultivate Customer Relationships: Occasionally Send a Card
If you want to make yourself unpopular with former clients, it is best to annoy them after the end of the project with weekly emails and the same advertising that non-clients and prospective clients also receive. After all, it worked before, right? Please don't! If you've worked with someone before, you've typically developed a personal relationship with the company's employees. Use this! Write a personal Christmas card to the employees you know or a card thanking them for the partnership, with a discount code for loyal customers. Of course you can reach all your customers at once with one email without paying any postage costs. But a handwritten card is physical proof of your appreciation.
Sure, customer loyalty is important. But as the saying goes: sometimes you have to let it go.
One thing is important when it comes to all these tips for customer retention: If a customer says they aren't interested in continuing to work together, you should respect that. No one likes to be bombarded with numerous contact requests and with advertising and even well-intentioned requests, there is definitely too much of a good thing. So if a customer would like to be removed from your mailing list or not be called in future, honour their request immediately. This helps you avoid getting a reputation as a pushy advertiser in the industry as well as legal warnings for privacy violations.
A Mistake in the Project: Not Necessarily a Reason for a Breakup
If you can impress customers with perfection you're guaranteed to be remembered. But behind every business there are people, and sometimes they make mistakes. If you make a mistake in a project for which your customer holds you liable, this doesn't have to put a strain on your relationship, because it's covered by Professional Indemnity Insurance from exali.
If the claim is handled competently, you can score points with your customer and maybe even strengthen the relationship in the long term. And by the way: legal warnings, for example due to unfair advertising, are also included in the insurance coverage.
Our insurance experts can personally answer questions about the ideal protection for your company. We are also happy to take the time for an individual consultation, without waiting queues or a call center - on +49 (0) 821 80 99 46-0 (Monday to Friday, 9 a.m. to 6 p.m.).
Author profile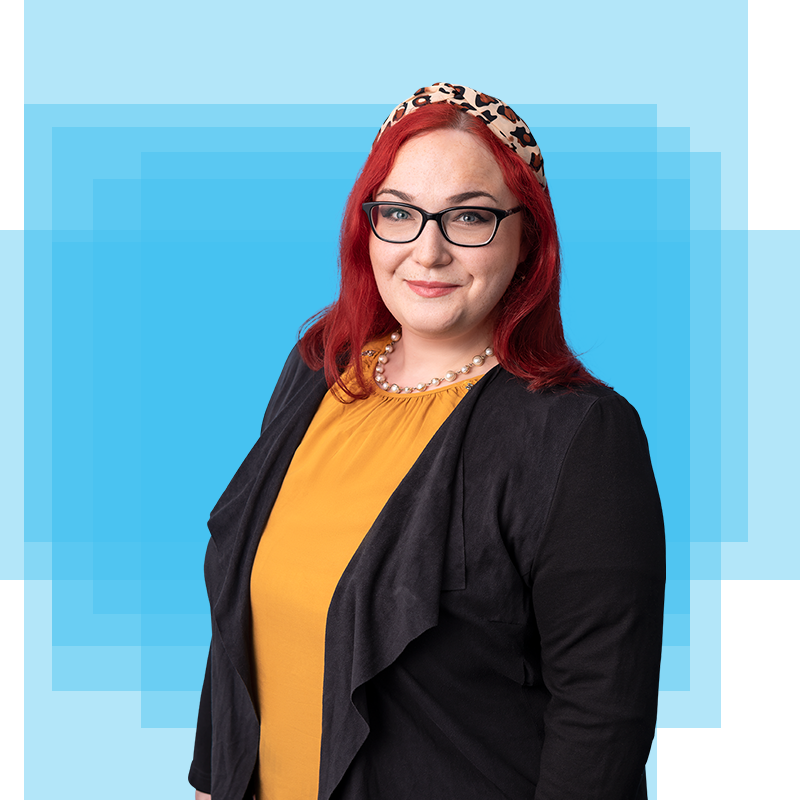 With over 10 years of professional experience in online marketing at various platforms and online stores, project manager Kathrin Bayer provides valuable tips that go beyond current trends.
When she writes articles for exali, they mostly revolve around SEO or SEA risks, e-commerce and online trade or the media industry. She is on fire for all online marketing areas, combining experience with curiosity.