Expert Interview With Jeanette Lagall
Self-Publishing: Tips on How to Publish and Market Your Own Book
Writing is only half the battle: Jeanette Lagall, first chairwoman of the Selfpublisher Association, talks to us in an interview about the challenges that aspiring authors face. She also offers tips on how to realise your dream of writing a book and how to get your work out to readers.
The Dream of Publishing Your Own Book: How Can You Make It a Reality?
exali: A lot of people dream of making a living from writing. How can you make it happen?
Jeanette Lagall: The "classic" way would be to approach some publishers with a manuscript - and most likely receive just as many rejections. That isn't surprising since publishers get tonnes of manuscripts and don't have the time to go through them all. Nowadays you can increase your chances by contacting an agency that only provides publishers with "pre-sorted" works that are more likely to be seen as a result.
But here's something a lot of people don't know: You don't need a publisher to publish your own book these days. Thanks to the Internet and various print-on-demand providers, there is a whole new world of possibilities open to you: Self-publishing means that you can publish your books on your own, independently of a publisher.
exali: You took a break from your main job to write a novel – would you advise every aspiring author to do that, or is it possible to write a book "on the side"?
Jeanette Lagall: No, you don't have to take a break right away; it was just an option for me. Of course you can also write if you do something else full-time. Most authors have a "day job", including most published authors, since generally only very few can make a living entirely from writing. And they certainly can't at the beginning.
But I wouldn't say you can do it "on the side". Nobody writes a book "on the side". Of course it's possible to write bit by bit, with interruptions, or to do it while juggling other activities, but writing always demands the writer's full attention.
Publishing a Book is More Than Just writing
exali: Writing the book is only half the battle – what tips would you give aspiring authors for publishing their own work?
Jeanette Lagall: The most demanding and time-consuming part besides writing is marketing your own book. And that actually never stops. To really give the book a good start, I would recommend writers build up a small following on social media before the book is published. You can do that even if you don't have a book yet. People like to follow the writer's progress, learn about the characters and locations beforehand, or, with non-fiction, read a few tips ahead of time. This also increases the pressure on you to stay on the ball, because if you go public in advance, you should of course deliver at the end - otherwise it can be very embarrassing.
Don't Publish Without Professional Editing.
exali: In our industry portrait you already said that a professional editor should definitely check your work. How can you recognise a good editor in your opinion?
Jeanette Lagall: Exchange ideas with other authors and benefit from their experiences. This already creates a good foundation for a decision. But ultimately you can only tell whether the editor is good by the way you work together. Editing a book is very personal, and there has to be chemistry when you allow someone to "tweak" your text. Every editor also has their own style.
Of course, the editor's website will give you some initial orientation. You can already gather a lot from their client's testimonials and feedback. Everyone of course only shows the positive comments there, which is of course a legitimate thing to do. Most editors will also offer to edit a few sample pages free of charge. You should definitely take advantage of this, because you can quickly tell whether the editor is approaching the manuscript in a way that suits you personally. And by that I don't mean that the editor won't find fault with anything in the text.
Even texts written by professionals have room for improvement. If the editor only offers praise and hardly makes any corrections after the proofreading, then stay away. If you compare the same text edited by different editors, you will soon see which one is the best fit for you.
exali: Once you've found an editor to whom you would like to entrust the manuscript, what should your work together look like?
Jeanette Lagall: First, you should get an offer based on the finished manuscript. And clarify exactly how many read-throughs are included in it. Usually the editor will read the manuscript twice. At least that way you have an idea of what it will cost. If the manuscript only involves reasonable changes, then the price will not change. However, if it turns out during the editing that extensive changes are necessary or, for example, whole chapters are added that also have to be edited, the price could change. But that depends very much on the manuscript.
In addition, you should always clarify in advance what you expect from the editor and what the content of the editing includes. This ensures you won't have any disagreements later. For example, a common misconception is that correcting spelling is part of editing. That's not the case. That's what proofreading is for. The editing comes before that and deals with the story itself, the logical structure, arc of suspense, whether the characters are consistent, the general style, etc.
Beginners in particular who don't know their own strengths and weaknesses yet can really benefit from the experience of an editor. If you have already written several books, you know your own weaknesses better and can say "Please take a special look at this or that."
No Self-Publishing Without Amazon
exali: The online giant Amazon also has a solid position in the self-publishing industry. However, publication via Amazon is still a controversial topic among authors. In your opinion, what are the pros and cons?
Jeanette Lagall: That is very easy. Whether you like it or not, anyone who wants to successfully publish their own book can't avoid Amazon. So Amazon is not really controversial among authors, but it is controversial in the book trade, and for good reason. But apart from a few well-meaning local bookstores with whom an author has personal contact - you can forget about the idea of retail bookstores carrying self-published works. The whole industry of self-publishing doesn't work without the Internet and Amazon.
exali: I've published my book and it's even making me some money - does this extra income come with any legal obligations?
Jeanette Lagall: Self-published authors are also subject to the usual taxes. But you don't need to register as a business as long as you only sell your books. However, if you start selling merchandising products that go with your books, for example, then you would also have to register as a business. If you're employed, you also need to inform your employer about your secondary job so there are no problems under labour law. However, only a lawyer can provide detailed information on this subject.
Proper Marketing for Your Own book
exali: Afterwards, I would of course like to offer my edited book to readers. Marketing is the be-all and end-all. What are some of the pitfalls lurking there?
Jeanette Lagall: A professionally designed cover that matches the book and a gripping blurb are absolutely essential. These are the first two "arguments" a book uses to convince readers. If one of them, especially the cover, doesn't attract attention, then hardly anyone will buy the book. These two things are not necessarily what you might think of when you hear the word "marketing". But with a book, they're definitely marketing tools, because if those two things don't speak to readers, you can't really do any other marketing.
There are actually no pitfalls when it comes to marketing in the classic sense. As long as you don't get taken in by some dubious agent or distributor who promises to make the book a guaranteed bestseller for X amount. It should be clear to everyone that these kinds of promises can't be kept. Marketing is about experience and trying things out. There are so many approaches and combinations of things you can do, from free to expensive, that it's impossible to list them all here.
That being said, whether an activity, and ultimately the book, is successful or not depends on the genre, audience, zeitgeist, and a plethora of other factors. What works for one author might not work for another and vice versa. And a good bit of luck is always part of it. Nevertheless, you should exchange ideas with other authors, because this can give you some good insights into what else you could try. Because one thing is certain: Marketing never stops.
Is Self-Publishing Also Possible in the Classic Book Trade?
exali: In addition to online channels, the path to readers also travels in the traditional way through retail. How do I place my book with booksellers?
Jeanette Lagall: As I pointed out earlier, it's very difficult. The only possibility is to hit the pavement. Take your book to different bookstores and introduce yourself and the book to the person responsible for acquisitions. Also bring a sheet with the cover, blurb and all the important information listed, which you can leave for information purposes.
The door-to-door sales experience is quite interesting, and booksellers react very differently to it. From honest interest to polite and distant to "Well no, I don't carry self-published books", pretty much everything can happen. However, if you intend to sell the book in Germany, make sure that your book is listed in the VLB (directory of deliverable books) and has a German ISB number, because without this most retailers cannot order the books at all. Selling the book on commission with you as a personal contact is too cumbersome for many retailers.
If you take this approach, you will definitely have success with a few bookstores, and will finally be able to see your own book in bookstores, which is a very nice feeling. But say goodbye to the idea that your book will suddenly be available in bookshops everywhere. You have to be very, very well known for that.
Take Action Against Illegally Published Copies of Your Own Work
exali: My book has been published and it has now appeared on a file sharing platform without my consent, where readers can read it free of charge. How do I take action against this copyright infringement?
Jeanette Lagall: You can try to make a stink on the platform yourself if you find contact details, but that only works in a few cases. On sites with a .de extension, you can copy the download link and ask the host to delete it. That usually works. But you may have to repeat this several times, since a deleted book will be uploaded again after a while. If you keep at it, the hoster will eventually lose interest and stop doing it altogether. The problem, however, is that most of the sites are unfortunately not based in Germany. The only thing that really helps here is to contact an agency that fights product piracy on the Internet. Some examples of this are Fifthfreedom and File Defense.
The Selfpublisher Association: Policy, Training and More
exali: What is the main mission of your association?
Jeanette Lagall: To give authors who independently publish their work a voice in all areas and to prove that the bad image that the "classic" book industry has given us doesn't fit reality. The Association also sees one of its main tasks as representing the political interests of self-publishers. Improvements in the economic environment usually go hand in hand with policy changes, for example a reduced tax rate for e-books or the prevention of disadvantageous copyright protection regulations.
Internally, we offer our members free training opportunities in all areas related to writing and publishing. They can also exchange experiences with each other. This is an inestimably important benefit, since authors tend to be lone wolves. But of course the Association also works externally, for example by organising trade fair stands and awarding the self-publishing book prize. This makes us tangible for readers and can show that self-published books are in no way inferior to published books.
exali: Author rights: The Selfpublisher Association also gives its members a political voice. Where do you currently see the greatest political challenges in relation to independent authors?
Jeanette Lagall: The repeated attempts from different sides to circumvent the rights of the authors are a big challenge. The latest example is a push by the Library Server Association, which is trying to influence the implementation of the EU copyright amendment to the effect that it should be legal to scan printed books and then lend these files to library readers as often as you like. In this case, the originators, i.e. the authors, would earn almost nothing from the electronic duplicates or would have no influence on the amount of any remuneration themselves.
Another important topic in this direction is e-lending. In short, authors would in this case be obliged to give an e-book copy to the libraries immediately after the book was published. Although the authors would receive a small fee if the book is loaned (as it is the case now), the lending practice of the libraries is completely non-transparent and does not guarantee complete recording of the lending figures. On top of that, the libraries would save on the costs of purchasing the e-book licenses – and the authors would lose their earnings again.
So far we have been able to intervene successfully together with the NAR (Network for Author Rights), but the issue is still not completely off the table. Overall, the entrepreneurial freedom of decision of authors is being attacked here. That doesn't happen in any other industry like this. Under the guise of "education for all", writers and publishers are effectively being stripped of their property rights – and we have to do something about this.
E-lending and scanning of books affect self-publishers and publishers alike. Other issues, on the other hand, impact self-publishers alone. For example, they are often excluded from public funding because self-published books are still not seen as equal to published books. The German Literature Fund only recently launched the so-called "Ausfallen!" special support for authors because of Corona. It's actually a good thing. But authors who self-publish are explicitly excluded here. However, this is not private funding, where everyone can support who or what they want, it is actually taxpayer-financed.
Just like publishers, self-publishers are professional artists who earn their living by writing and reading. They pay taxes - successful self-publishers even pay more than some published authors, since the latter usually earn much less from their product. The funding comes from taxes, so it was also co-financed by self-publishers. There is therefore absolutely no reason to exclude them from the funding then.
We would like to thank Jeanette Lagall for this exciting journey through the world of self-publishing and her tips for aspiring authors on how to successfully get a self-published book into readers' hands.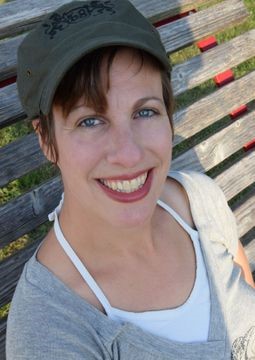 Our interview partner: Jeannette Lagall
Jeanette Lagall has worked in marketing, product and event management for international corporations for many years. After living in London, Paris and Switzerland for a while, the business administration graduate returned to her hometown of Cologne for a few years to devote herself to a project close to her heart: writing. The successful self-published author is now writing her sixth novel and works as a freelance editor for other well-known authors. As the 1st Chairwoman of the Selfpublisher Association, Jeanette Lagall represents the interests of independent authors, who are becoming increasingly important on the book market.
Author profile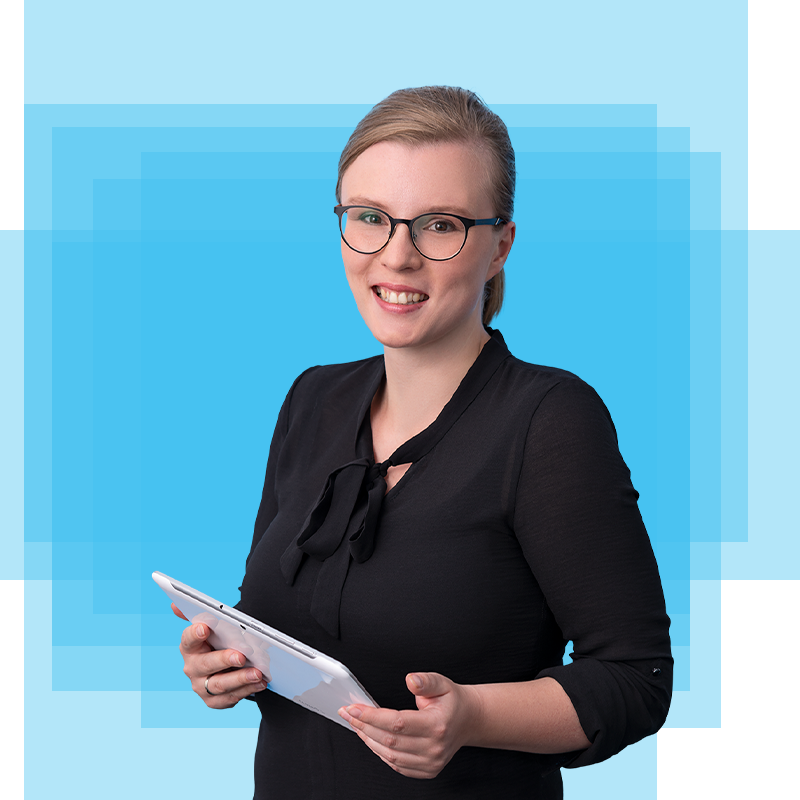 Vivien Gebhardt is an online editor at exali. She creates content on topics that are of interest to self-employed people, freelancers and entrepreneurs. Her specialties are risks in e-commerce, legal topics and claims that have happened to exali insured freelancers.
She has been a freelance copywriter herself since 2021 and therefore knows from experience what the target group is concerned about.