IT Professionals Can Also Cause Personal Injury
Personal Injury Due to Programming Error: Singer Falls Five Meters
Cyber damage, data loss or a dispute with the client: If you ask self-employed people and freelancers from the IT industry about the greatest risks they face, those are usually the answers they give. Many people are also aware that property damage sometimes occurs - because, for example, someone spills coffee over a laptop. But it's not so obvious that someone could break a leg because of a mistake made by a programmer. However, a coding error can actually become a danger to life and limb as this real exali damage event shows.
Clear the Stage For the IT Service Provider
An Austrian opera house awarded a comprehensive contract to a stage technology company in hopes of making their productions even more spectacular: They wanted the entire stage assembly to be capable of tilting, rotating, raising and lowering. The stage technology company, in turn, hired an IT service provider, an expert in control software, to program the programmable logic controller (PLC) so the stage could be moved to the desired positions.
But after the work was completed, the IT service provider made two serious mistakes: He neither tested the functions of the entire stage, nor did he instruct the stage technicians...
Singer Falls Five Meters
At the next opera performance, an accident finally occurred.The plan was that at the end of her aria, a opera singer would slide down the stage, which was supposed to tilt forward 45 degrees. But the stage didn't stop at 45 degrees, and continued to tilt – until the singer could no longer hold herself up and fell five meters! The terrible consequences: She injured her ankle badly and had to be operated on for several broken bones and torn ligaments.
Personal Injury 20.000 Euro Claim Against IT Service Provider
Due to her injury, the opera singer was absent for several months and was unable to perform at her planned engagements. It quickly turned out that a programming error by the IT service provider was responsible for the accident. In addition to the loss of earnings, the medical treatment costs and other civil law claims of the singer, the control specialist was subject to criminal proceedings for negligent bodily injury. In total, the costs amounted to over 20.000 euros.
What Coverage Does Professional Indemnity Offer For Personal Injury?
Fortunately, the IT specialist had taken out Professional Indemnity Insurance through exali, so he wasn't stuck with the costs. Although many different claims were made against the freelancer, the all-round protection provided by his insurance covered every area, not just the consequences under civil law.
Gross Negligence: Not Excluded from exali's Professional Indemnity Insurance
With many property insurance policies, gross negligence is not included in the insurance coverage. This is the case when "the necessary care has been grossly, to a large extent, neglected". Since the IT specialist in this case neither tested his programming together with the stage technology nor provided any instructions, it is quite likely that he was grossly negligent, but the IT service provider was still covered by his Professional Indemnity Insurance. That's because "gross negligence" is not excluded in the insurance conditions for Professional Indemnity via exali, and is therefore also insured.
Note:
Only intentional action, i.e. a knowing breach of duty, is excluded in exali's Professional Indemnity Insurance.
Passive Legal Expenses Insurance: Professional Indemnity can also help in criminal proceedings
If the public prosecutor's office investigates insured damage – which is usually the case with personal injury – exali's Professional Indemnity Insurance covers the process and legal costs of the policyholder. The costs were paid in full in this case too.
Conclusion: Personal Injury Involves High Financial Risk
With total costs of around 20.000 euros, the damage in the case described was still relatively small – without of course wanting to downplay the terrible accident. If it had been a well-known solo singer or if the singer could only practice her profession to a limited extent or not at all due to the accident, the damages and the compensation for pain and suffering would have been significantly higher. In addition, no further consequential damage in the form of claims for compensation was asserted by the theatre or by the client, the stage construction company.
Personal injuries in particular involve a high financial risk; in addition to treatment, lawyer and legal costs, they usually also entail claims for compensation for pain and suffering. That's why you should get Professional Indemnity Insurance via exali so you don't have to bear the costs in case of a damage event. It allows you to protect your company and ensure that people who have been injured receive financial compensation.
Of course, in addition to personal injury, Professional Indemnity Insurance also covers property damage and financial loss (financial damage). If you have any questions about the ideal insurance for your business, contact exali customer service. You can reach our insurance experts personally without a call center or waiting queue.
Author profile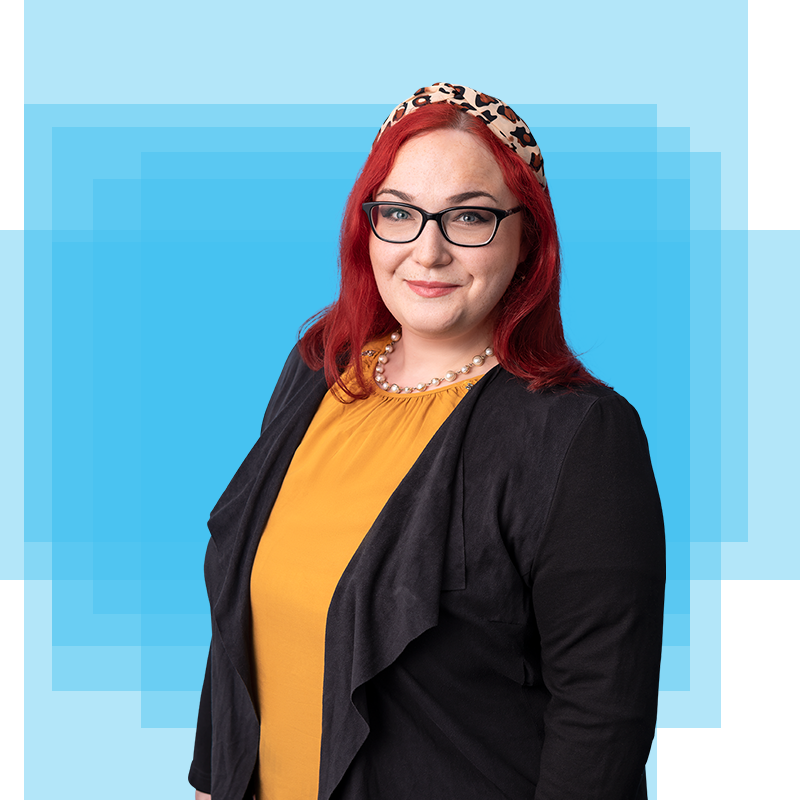 With over 10 years of professional experience in online marketing at various platforms and online stores, project manager Kathrin Bayer provides valuable tips that go beyond current trends.
When she writes articles for exali, they mostly revolve around SEO or SEA risks, e-commerce and online trade or the media industry. She is on fire for all online marketing areas, combining experience with curiosity.