Colours and Their Impact
Colour Psychology In Business: The Perfect Colour For Your Business
According to studies, people decide within 90 seconds whether they like a product or not. And 90 percent of that decision is based on the colour of the product. Research has also found that colours can increase brand recognition by 80 percent. These are all reasons to take a closer look at colour psychology. We show you which colours suit your business, how you can use them for your purposes, for example for branding, and which legal risks have to be considered.
Colour Psychology: Why Colours Affect Us
Colour psychology is a field of research of its own and plays an important role in marketing and advertising. Our reactions to colours are based on our cultural background, our taste and also our upbringing. Colours have a great influence on human behaviour as well as on our emotions. Companies use them specifically to design their own brand, logo, website or product for their target group. If you adhere to the rules of colour psychology, you can influence the subconscious decision-making processes of customers.
Motives and emotions that are decisive for our buying behaviour are firmly anchored in our subconscious. Limbic marketing is based on the same assumption. The marketing method uses the realisation that decisions are made primarily on an emotional basis and from the gut - this also applies to the purchase of products or services. Limbic marketing relies on various central emotional systems that influence why customers buy something, prefer specific brands or which types of advertising work for them. With this method, the marketing team uses a limbic map that makes the buying behaviour of your target group more comprehensible.
Colours and Their Effect
To find out which colours suit your company and for what purpose you can use them, you should first look into the meaning of the individual colours. Colour psychology assigns one or more characteristics to each colour. The following list provides you with an overview:
Red:
Leads to impulse buying
Stimulates appetite
Conveys urgency
Accelerates the pulse
Use:
Red is a signal colour and should therefore be used with caution. It is perfectly suited to attract attention. For example, on price tags or a call-to-action element. The colour red can quicken a person's pulse and put them in a state of excitement. It is therefore particularly suitable for topics such as entertainment, sports, advertising or food.
Caution:
The colour red is also associated with anger, danger, fire, violence, blood or war. Therefore, it is less suitable for nature-related themes or luxury goods.
Pink:
Conveys softness, mildness and warmth
Associated with romance
Stands for innocence
Use:
Depending on the strength of the shade, you can achieve a soft to dynamic effect with this colour. It is well suited for products in the beauty and wellness sector, for example. If you want to convey more liveliness, it is better to use stronger shades of pink.
Caution:
The colour pink is still tainted with stereotypes and is considered girly in many circles. Too intensive use of this colour spectrum can therefore quickly appear kitschy and inappropriate.
Yellow:
Stands for cheerfulness and warmth
Attracts attention
Stands for happiness
Signals competence
Use:
With yellow you can attract attention and encourage the customer to click a button or read a text. Yellow can evoke feelings of happiness and creates a positive mood.
Caution:
The colour yellow also has negative associations. Thus, yellow stands for danger (known from warning signs) as well as deceit, cowardice and cunning. Yellow is also a very bright colour and should be used sparingly as it can be uncomfortable for the eyes.
Tip:
The right use of colours helps to elicit a certain action from your customers. If you want to understand your target group even better and use this knowledge for yourself, a graphic representation of the so-called Customer Journey will help you.
Blue:
Stands for peace, sky, water and tranquillity
Conveys confidence and security
Inhibits appetite
Promotes productivity
Use:
Blue stands for seriousness and reliability. This colour is particularly popular in the insurance and finance sectors. Since blue also stands for water and ice, the colour is often used by beverage manufacturers, indoor swimming pools and air-conditioning companies. It is also well suited for the fields of medicine and science.
Caution:
The overuse of blue (especially darker shades of blue) can quickly give a feeling of coldness. It can make a website look numb. Since blue inhibits appetite, the colour should not be used for food or by restaurants.
Green:
Symbolises nature
Conveys health and fertility
Stands for growth and happiness
Signals harmony and peace
Use:
Green has a calming effect on its viewers. Therefore, it is particularly suitable for nature themes and health. Topics such as sustainability and tourism also benefit from this colour. We also associate green with healthy food and freshness. For the human eye, this is the colour that is easiest to process.
Caution:
Green is the colour of greed, envy and jealousy. It stands for youth and is therefore also associated with a lack of experience. So unless your company stands for closeness to nature, you should use it sparingly. Due to its calming effect, green is not the best choice when it comes to action, fun and adventure.
Brown:
Associated with nature and earth
Stands for tradition
Conveys warmth
Use:
If you want to convey a feeling of cosiness and tradition, brown is the right colour for you. In this way, you convey permanence and inspire confidence - especially if you want to bring products such as coffee, chocolate, pastries or leather to the buyer. In the field of environment and nature, you are also well served by choosing this colour.
Caution:
Choosing the right colour shade leads to success! If you miss the mark, your business will not look traditional and reliable, but at worst overly conservative or even boring.
Black:
Looks luxurious and elegant
Associated with darkness and night
Appears mysterious, sophisticated and serious
Use:
Black conveys classic elegance - it also makes particularly innovative or modern companies look serious. If you want your colour scheme to convey quality above all else, black is the medium of choice. In combination with other colours, it also reinforces the expressiveness of the bright colour - a wonderful example of this is the Amazon logo.
Caution:
Consideration is everything here! Because if you reach into the black colour pot too often, the appearance of your business will quickly turn gloomy and sad.
Orange:
Stands for enthusiasm
Signals warmth and warning
Conveys self-confidence
Leads to impulse buying
Use:
Orange is a colour for creative people. We know it as a signal colour from high-visibility warning vests. It can be used to generate attention. As it encourages people to buy, it is particularly suitable for online shops or discounters. Whether as a call-to-action or to liven up your own website, with orange you entice your customers to register, sign up and make an impulse purchase in the case of special offers. Vitality and earthiness are further associations, so orange is also suitable for the energy sector and lifestyle drinks.
Caution:
Compared to other colours, orange has hardly any negative associations. However, you should not overdo it with the colour. Just like red, orange can quickly become overwhelming. It stands for warning and can trigger aggression in the observer. Set accents in orange, but don't push it too far.
Purple:
Conveys wealth and prosperity
Stands for mysticism and magic
Signals romance and spirituality
Stands for creativity
Use:
Purple or violet is suitable for luxury goods, as it used to be the colour of kings. Additionally, it goes well with spiritual themes, beauty products, yoga, anti-aging products, massages or astrology. Purple is considered a feminine colour and is accordingly particularly suitable for addressing a female target group.
Caution:
Purple is a harmonious colour and calms the viewer. You should not use it if you want to achieve long-term attention from your target group. Purple quickly becomes tiring and the overuse of dark tones in this colour spectrum can make a design seem distant.
Colour and Logo: It's All In the Mix
Once you have found the right colour for your business, the next step is to use it optimally. Whether on the website, with the products or in advertising, the possible uses of the corporate colour are numerous. Ideally, it should also be used in the logo. This creates a recognition value, because the design runs like a red thread through your entire business appearance. This clear colour language is also called corporate design or corporate identity.
If the logo has the right shape and the right colour, you can not only trigger certain emotions in the viewer, but also convey your corporate values to the outside world. An edgy logo in bright yellow has an exciting effect, while a green logo with curves has a calming effect. Find the right combination of colours and shapes for your business so that your logo represents you and your company. You can combine several colours and thus strengthen the positive aspects of the colours or soften the negative associations.
Let's take a closer look at a few logos: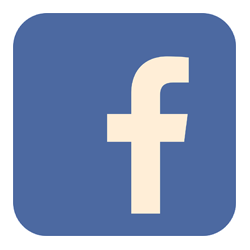 Facebook:
The Facebook logo is kept in a discreet blue. The simple design appears calm and consistent. The choice of blue is intended to convey security, trust and reliability to users. Especially for a social network that collects a lot of data from its users and through which private messages and pictures are sent, the topics of security, data protection and trust are important. Whether the company delivers what its logo promises is questionable, however, given the ongoing data scandals.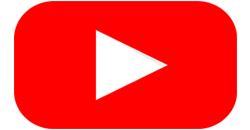 YouTube:
YouTube's colour choice is red. For a video platform, it is important to generate attention and to put the platform's visitors in a tense mood. It's about action, fun, adventure and emotion.
Amazon:
Amazon relies on black and an orange arrow under the logo, which is somewhat reminiscent of a smile or a smiley face, so the customer is put in a positive mood. The black stands for luxury and elegance and goes particularly well with fashion and cosmetics. The bright signal colour of the arrow generates attention and entices customers to log on, make an impulse purchase or snap up the latest bargains. Unfortunately, we did not receive permission to use the logo in our article despite a request to Amazon.
Using Colours To Communicate Corporate Values
A beautiful logo, paired with the right colours, can help anchor your company in the memory of your clientele. You can convey the values of your business to the outside world and evoke the desired emotions in your customers, which they then associate with your brand. You should determine exactly what your company stands for and which values your logo and your "corporate colour" should reflect. Test different colours and let them "compete" against each other, for example with the help of a survey. Or offer a product in different colours and see which one is received better by your customers after a test phase.
Control is good, protection is better!
With the right colour and logo, you can push your company. The recognition value increases and your customers recognise at a glance who they are dealing with. But as many opportunities the perfect corporate design offers, it also brings with it many risks in business, not least due to the complex trademark law.
That's why it's important to have the right cover in case something goes wrong under trademark law. With Professional Indemnity Insurance through exali, you are comprehensively covered in the event of legal infringements (e.g. against trademark and copyright law). In the event of a written warning, the insurer will check at its own expense whether the claim is justified. Unjustified claims are defended and justified claims for compensation are settled by the insurer on your behalf.
If you would like to insure your business comprehensively or if you have any questions, please do not hesitate to call us. You can reach us from Monday to Friday from 9:00 - 18:00 (CET) at +(49) 0821 80 99 46-0.
Can You Trademark Colours?
Colours can be registered and legally protected as colour brands with the competent authority. However, the number of protected colour brands is small, because a company must not only use them intensively, but customers must also clearly associate the brand with the company.
Protecting Colours Is Not Easy
Until now, only a few companies have been able to protect a colour under trademark law. Besides the Telekom magenta (RAL 4010), the yellow of the German postal service (RAL 1032) is an example.
It makes sense that colours are not so easy to protect, because the number of available colours is limited and a company can gain a clear competitive advantage with a monopoly on a colour. Therefore, colours can only be protected in the company's field of activity. The " Telekom magenta " is only taboo for competitors in the telecommunication sector. A bicycle manufacturer may use the colour, as there is no danger of confusion.
Similarity In Colouring: Threat Of Warnings
With regard to trademarks, names, fonts, logos or colours, depending on the individual case, there is the threat of warnings under trademark law if there is too strong a similarity to the colour appearance of other companies. These can be expensive and are often linked to a cease-and-desist declaration. If this is violated, whether consciously or unconsciously, high contractual penalties are imposed. Further costs arise from lawyers' fees and court costs for proceedings, which can often drag on for years. Therefore, no matter whether you want to design a new logo or change your website, you should always first check (or have checked) whether you are infringing any rights under trademark law.
Author profile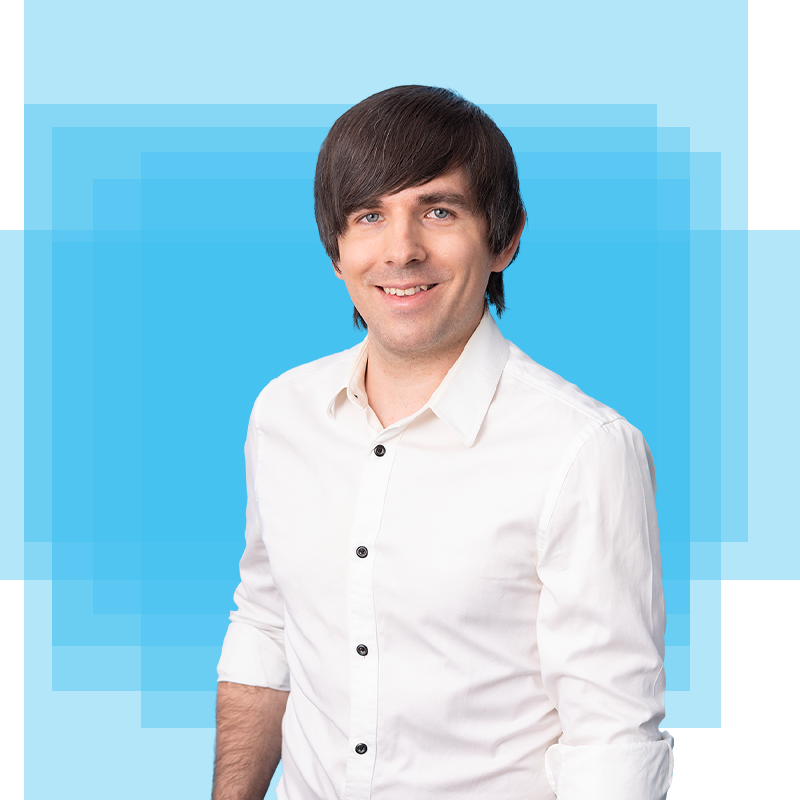 Jan Mörgenthaler has worked a lot with freelancers in various TV formats since 2017. He is regularly in front of and behind the camera, took care of the marketing of a gaming association on a voluntary basis and, due to this experience, knows exactly which topics freelancers are concerned about.
When he contributes articles to exali, they usually revolve around IT and cyber risks.