Rules for the 'Use of Aerial Drones
EU Drone Regulation: These Rules Apply Regarding Drones
Whether filming, delivering parcels or surveying terrain: drones are taking on more and more tasks in various industries and it is impossible to imagine many professional areas without them. For hobby pilots, the unmanned devices are also a valued leisure pastime and a guarantee for impressive holiday videos. In order to create legal security for all parties involved, the European Commission has issued new rules for their operation. We have summarised what you as a drone owner:in need to pay attention to.
Article overview:
Drone Regulations: Why New Laws?
Drones are now more the rule than the exception in European airspace - and the market is constantly evolving. While some use the unmanned aerial vehicles as a hobby, for many freelancers, entrepreneurs and companies they are part of the business - especially in the area of moving images. However, according to the European Commission, the growing drone traffic also necessitates new regulations. They are intended to create safety for drone owners and bystanders who are affected by the flights. In addition, the regulations promise better protection in the event of accidents due to compulsory insurance and should make it easier to find the owner(s) of a drone in the event of loss thanks to compulsory registration.
Roughly summarised, the regulation (2019/947 and 2020/746), which has been in force since January 2021, determines where you are allowed to fly with which drone and how, and forms the basis for all national drone laws. The member states of the European Union can add their own specifications to the regulation when implementing it in their own countries, but since all regulations are based on EU rules, national laws may not contradict them. Therefore, if you want to legally fly as a drone pilot, you must familiarise yourself with the rules of the regulation, otherwise you could face heavy fines or, in the worst case, even a prison sentence.
EU Drone Regulation: What Changed Exactly?
The EU Drone Regulation contains a whole series of innovations that are intended to make flights safer. This includes the following points, among others:
Increasing the maximum flight altitude from 100 metres to 120 metres
Adjustment of the weight limits for drones
Registration of drone pilots
Introduction of two different drone pilot certificates (EU certificate of competence and EU remote pilot certificate)
eID for drones
Apart from the points mentioned above, the regulation contains two sections that are particularly relevant for drone owners: The classification of drones into classes (C0 - C5) and the classification into application scenarios (Open, Specific, Certified).
Application Scenarios of the Drone Regulation
With the entry into force of the Drone Regulation, drone flights are divided into three categories based on their characteristics.
1.Open with the three subcategories A1, A2 and A3.
2.Specific
3.Certified
If a flight does not fit into any subcategory of Open, it automatically ends up in the Specific section. If there is no suitable application here either, the flight is classified highest in the Certified class. Hobby pilots will most likely find themselves in the Open category, whereas commercial flights are usually assigned to Open or Specific. Certified is only relevant for a few, such as drone delivery services.
Open Application Scenario
This scenario is particularly interesting for hobby pilots. You do not need an official permit to fly an open category drone, but you still have to meet some requirements. Your drone must be compulsorily insured. Depending on the drone class, you should also have the appropriate licence or be registered as a pilot (more on this in the lower sections of the article). For your flight to fall into this category, it should be low-risk and take place exclusively within your line of sight. Of course, transporting dangerous goods or even dropping objects is not allowed. Also, make sure you have a drone licence plate with an EU registration number, eID as mentioned at the beginning.
In addition to the EU regulations, there are also the regulations of the respective member state. These may themselves define so-called "No Fly Zones" or other additional restrictions, which you as a pilot:in may then have to comply with. Such no-fly zones usually relate to
airfields
military installations
prisons
Government buildings
Subcategory A1
The first subcategory of Open allows the drone to fly over individual persons, depending on the C rating (more on this later in the article). However, it is better to avoid flying over uninvolved third parties and your unmanned aircraft has no business flying near crowds of people.
Subcategory A2
Flights in this category only take place at a safe distance (at least 30 metres) from uninvolved persons. If your drone has a slow mode, you can reduce the distance to five metres.
Subcategory A3
This category allows you to fly your drone only at a far distance from people. There must be no uninvolved third parties in the entire flight area. It is also essential to keep a distance of at least 150 metres from residential, industrial and commercial areas.
Application Scenario Specific
If the criteria of your drone flight differs in one or several points from the specifications of the application scenario Open, it automatically ends up in the category Specific. This makes a SORA risk assessment of your flight project necessary. SORA is a European-wide risk analysis procedure for the use of unmanned aerial systems. You must submit this analysis to the appropriate authority in order to obtain a permit for your flight.
If you want to spare yourself this process, you can use standard scenarios for classes C5 and C6 - provided you have a classified drone - from 2024, which do not require a risk assessment according to SORA. This way, the authorities want to simplify the approval process. Specifically, two scenarios are possible here:
STS-01 - VLOS
Drone operations are permitted, for instance, in populated areas if the flight takes place within the visual line of sight of the pilot over a controlled area on the ground.
STS-02 - BVLOS
This scenario allows flights beyond the visual line of sight of the pilot with unmanned aerial vehicles, as long as the flight takes place in a controlled area, preferably in sparsely populated areas.
Application Scenario Certified
In this particularly risky scenario, extensive approval procedures are necessary so that you can carry out your flight plans - because here it is a matter of flying over crowds of people, transporting people or cargo, and transporting dangerous goods. For hobby pilots and commercial drone operators, such as photographers, this category should therefore be of little relevance.
The Drone Classes
The EU Drone Regulation divides drones into different risk classes to determine in which category a drone can be flown, which requirements you must meet as a pilot and which conditions the manufacturer must fulfil. The classification is carried out by the manufacturer on the grounds of defined guidelines. Generally speaking, the higher the classification, the more risky the drone flight. This is another reason why insurance for your drone is mandatory in all classes.
Class C0
Class C0 does not require a licence or proof of competence, but there are still some requirements:
This class includes drones with an adjustable maximum flight altitude and a weight of less than 250 grams, which can travel a maximum of 19 metres per second (68 km/h).
If the device has a camera, you must also register as a pilot and attach your registration number to the drone in the form of a label.
As a pilot, you must have read the operating instructions.
If you follow these regulations, you may fly your drone in all subcategories of the Open application scenario - including flying over people (no crowds).
Class C1
Class C1 deals with unmanned aerial vehicles weighing less than 900 grams or with a kinetic energy of less than 80 joules that cannot be classified as C0.
As a pilot, you must have read the operating instructions.
In addition to a maximum speed of 68 km/h and an adjustable maximum flight altitude, drones of this class require a return-to-home function that allows them to fly autonomously back to their starting point and land there.
Electronic identification (eID) and a GEO awareness system are also requirements. The latter acts as an automatic flight restriction monitor and warns you of entering a nearby no-fly zone.
In contrast to class C0, drones in this class require an EU certificate of competence, a pilot registration and a sticker with the registration number of your aircraft.
This way, you are free to fly from subcategory A1 in the Open application scenario, but flight over people is excluded.
Class C2
If your drone weighs less than four kilograms without meeting the criteria of classes C0 or C1, there is a high probability that your drone falls into class C2.
The maximum flight altitude for a drone in this class must be adjustable, and it also needs a return-to-home function and a low-speed mode.
Unmanned aerial vehicles in this class also require electronic identification and a GEO awareness system.
If you want to fly a drone of this class legally, an EU certificate of competence including your pilot registration is also required. Also remember to attach your drone registration number to the device!
As if that were not enough, additional regulations apply here:
For flights in subcategory A2 of the Open application scenario, for example, you must take a theoretical test at an approved test centre in order to obtain the EU Remote Pilot Certificate. And even then, a minimum distance of 30 metres from people still applies.
If the slow flight mode (maximum three metres per second) is active, the 1:1 rule applies in relation to the distance to people. This means that, for example, if you are flying at an altitude of ten metres, you may also fly up to ten metres away from people. However, you must never fly below a distance of five metres!
Class C2 drones can also be used for flights in subcategory A3 of the Open application scenario.
Class C3
Class C3 includes all drones that weigh less than 25 kilograms and do not fall into classes C0 to C2.
The maximum flight altitude of the unmanned aerial vehicle must be adjustable.
In addition, a GEO awareness system is required.
In the event of a loss of connection, the drone needs a return-to-home function.
Also ensure that you have an electronic identification number. You need to enter this number into your drone's software so that it is sent permanently. This is made possible by a remote identification system.
If you want to legally operate a drone of this class, you need an EU certificate of competence. In addition, you must register as a pilot:in with the competent authority.
If these conditions are met, you are permitted to fly in the Open application scenario in subcategory A3, i.e. far away from people.
Class C4
Unmanned aerial vehicles in this class constitute as an aircraft. Therefore, all conventional model aircraft usually fall into this category.
Class C4 drones have a take-off weight of less than 25 kilograms.
As a pilot, you should also read the operating instructions in order to be able to fly legally and safely.
You are not permitted to fly autonomously with a drone of this class.
If the flight zone used requires it, you must take care of an eID and a GEO awareness system for your drone - otherwise these precautions are not necessary.
An EU certificate of competence and your registration as a pilot:in are nevertheless essential in order to fly a device of this class.
If you have taken all precautions, you can fly your drone in the Open A3 category far away from people.
Tip:
This comprehensive regulation of drone flights is indeed necessary. Because what happens when a flight with an unmanned aerial vehicle actually goes wrong is shown very impressively by this damage event: Fire brigade called out because of drone.
Class C5 and C6
These classes are specially converted drones of class C3, for which automatic height limitations no longer apply. A GEO awareness system is also no longer required. These classes include (large) model aircraft, some of which have very high speeds of up to 50 metres per second (C6).
Transitional Period for Existing Drones
With all the new regulations, the question arises for experienced drone owners: "Does this also apply to my drone?" A transitional regulation applies to drones manufactured before January 1 2023. The specifications are primarily dependent on the weight of the unmanned aerial vehicle, as this determines the specifications for flights. While it was still permitted to fly drones without C-classification in the subcategories A1 to A3 depending on their weight until December 31 2022, some regulations have changed at the turn of the year.
Existing Drones without C-Classification
At the turn of the year, you are allowed to fly your drone without classification in category A1, as long as it weighs less than 250 grams - this is even possible without an EZ drone licence. If you are aiming for flights in category A3, you need an EU certificate of competence and your aircraft must weigh less than 25 kilograms. Whichever case applies to you: insurance for your drone is mandatory.
Drones under 500 Grams
Here, a flight is generally possible in all subcategories (A1, A2, A3) of the application scenario Open). Since January 1, 2023, you will need an EU certificate of competence for category A1 if you operate a drone weighing more than 250 but less than 500 grams.
Drones from 500 Grams and under Two Kilograms
With this weight category, flights in categories A2 and A3 of the Open application scenario are open to you. The prerequisite for category A3 is an EU certificate of competence, for A2 you even need an EU remote pilot certificate and are obliged to maintain an increased distance to people during your flights. Specifically, the legislator stipulates 50 metres here, instead of the usual 30 metres for drones with C classification.
Drones Heavier than Two Kilograms and Less than 25 Kilograms
Existing drones with this weight allow flights in category A 3 of the Open application scenario, provided you have an EU certificate of competence.
EU Drone Licences
The introduction of the EU Drone Regulation brought two new drone pilot licences, which are mandatory for pilots depending on their subcategory and C-classification.
EU Certificate of Competence
You already need the so-called "small EU drone licence" when operating drones weighing 500 grams or more. From January 1, 2024, this regulation will also apply to unmanned aerial vehicles weighing 250 grams or more.
Before the exam, you take an online training course at the responsible authority and then answer a multiple-choice test, which you can repeat as often as you wish. The cost of this is 25 euros. A renewal of the certificate costs a further 15 euros.
EU Remote Pilot Certificate
For this licence, you must first obtain the EU Certificate of Competence to provide the basis for the much more comprehensive Remote Pilot Certificate. Apart from this, you are required to complete practical self-training in an open field. Once you have worked through these points, you must take a theoretical examination at a certified testing centre. This exam is offered by various companies and consists of different training blocks with various topics.
As soon as you have passed the multiple-choice exam, you can apply for your remote pilot certificate at the competent authority. It is valid for five years and must then be refreshed. The price for the exam is in the low to mid three-figure range, depending on the company.
Use of Drones: Covering Major Risks
Even though the EU Drone Regulation aims to provide drone owners and persons affected by flights with more safety, the use of unmanned aerial vehicles entails many risks: Whether personal injury or property damage or the violation of personal rights (for example, by filming other people's properties) - drone owners can be faced with high claims for damages. Therefore, if you use drones for your business, you should have Professional Indemnity Insurance that covers the commercial use of drones.
Professional Indemnity Insurance through exali covers the use, keeping and possession of model aircraft and drones up to 5 kg for the creation of photo, thermal image and video recordings for the purposes of the company within the scope of Generel Liability Insurance at no extra cost. In case of damage event, the insurer then covers the expenses for clarifying the question of guilt and pays for the damage incurred in the event of an emergency. It is best to put together your insurance cover right away - our customer advisors will be happy to advise you from Monday to Friday from 9:00 a.m. to 6:00 p.m.(CET) on +49 (0) 821 80 99 46-0.
Author profile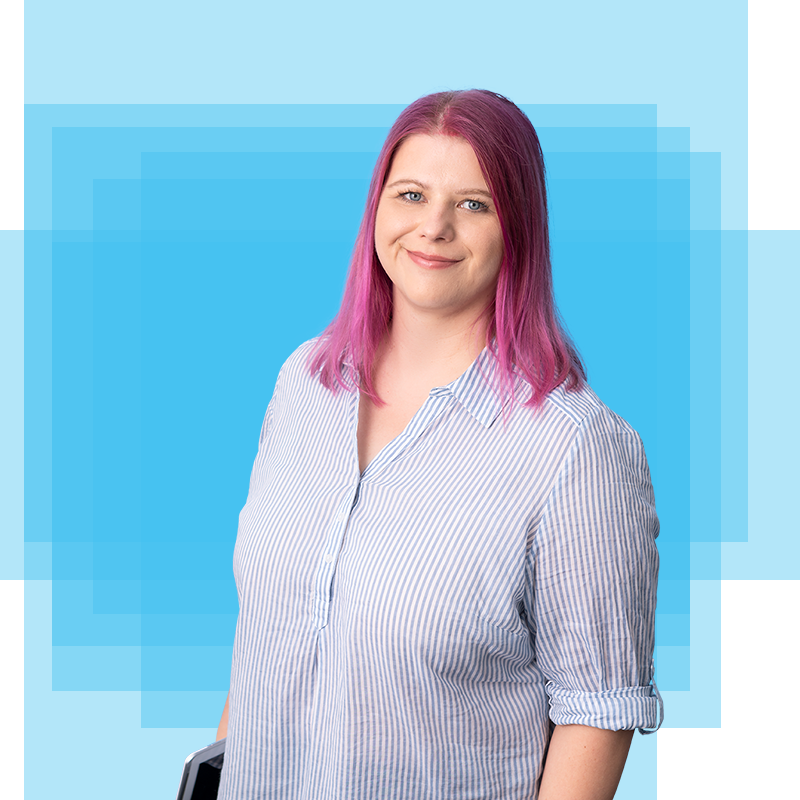 Daniela has been working in the areas of (online) editing, social media and online marketing since 2008. At exali, she is particularly concerned with the following topics: Risks through digital platforms and social media, cyber dangers for freelancers and IT risk coverage.
In addition to her work as an online editor at exali, she works as a freelance editor and therefore knows the challenges of self-employment from her own experience.