Real Damage Event of a Headhunter
145,000 Euros in Damage: Headhunter Places Chief Financial Officer with Criminal Record
Finding good staff has never been easy and the more demanding the vacancy, the more difficult it is to fill. This is where headhunters and recruiters come in. They search for the perfect candidate on a commission basis on behalf of companies. But in our real damage event, a supposedly ideal candidate turned out to be someone with a criminal record...
Headhunter Seeks CFO
In order to fill important positions, a large company hired an experienced headhunter who had repeatedly found great executives for the company. This time they needed a CFO, a position that requires a high level of trust and experience in the relevant field. And the experienced headhunter seemed to have had another stroke of luck. The proposed candidate had already worked as a CFO for a number of years, had excellent documents at first glance and made a good impression on the headhunter and employer, so he was soon hired.
When the CFO Has a Criminal Record...
However, irregularities in the financial accounting soon came to light. Investigations revealed that the newly appointed CFO had accessed the company's accounts. And it turned out this wasn't just a one-off "slip". The CFO had already been convicted of fraud when he was hired.
A fact that the recruiter could easily have checked, for example by requesting a certificate of good conduct from the police. Although the placement contract provided for a detailed examination of the relevant requirements for the position, the headhunter unfortunately trusted the person's word and application documents, which were also falsified, and didn't conduct a detailed examination.
145,000 Euros in Damage for Headhunter: Duty of Care Neglected
Due to the clear breach of contractual obligations (after all, one of the recruiter's main jobs was to thoroughly vet the candidates for the position), the aggrieved company now demanded compensation from the recruiter. It was clear that the company would not have appointed the candidate as CFO if the professional history had been known.
Ultimately, the recruiter not only had to replace the embezzled funds (there was nothing left to collect from the fraudster himself), he also had to repay the costs for hiring and training as well as the salary paid up to that point to the damaged company. In total, the claim amounted to 145,000 euros. Understandably, the company also demanded the paid placement fee back from the headhunter. However, since the headhunter had taken out Professional Indemnity Insurance, he didn't have to pay for the damage out of their own pocket due to the professional error. The Professional Indemnity Insurance provider paid the six-figure sum.
Note:
Regardless of whether the failure to check the recruitment documents is judged as negligent or even grossly negligent, Professional Indemnity Insurance only excludes intent. Since the insurer's claims specialists have a lot of experience in handling claims and have the required tact when negotiating with injured parties, they were also able to prevent negative PR in this case and thus damage to the recruiter's image.
Liability Risks for Recruiters
Of course, headhunters and recruiters have to comprehensively screen each potential candidate for suitability for the advertised position within the legally permissible framework. With positions of trust, for example in banks, a criminal record check is also permissible in this context. If they do not do this or do not do it to the contractually required extent, there is a risk of high claims for damages, as in the case described above. However, there are also other liability risks that recruiters should definitely keep in mind, such as:
Accidental booking false advertisements on a job advertisement portal
Your website is missing important information in the imprint (legal notice). You receive a legal warning.
You make a mistake in the application deadline, the candidate had to take unpaid leave for the interview, and the headhunter is therefore responsible for the loss of earnings
You place an unsuitable candidate due to an incorrect background check (as in the damage event here)
Due to a hack in your database, applicant data is spread online (data protection violation)
Breach of confidentiality obligations (see case above)
Violation of the GDPR, for example if you store applicant data for too long or without consent or if you do not comply with your obligation to provide information.
Fully Covered as a Headhunter: Professional Indemnity Through exali
Being an intermediary between applicants and clients can be a thankless position. Because even if a claim for damages directed against you is unjustified, you have to defend yourself against it. That's when it's important to have excellent insurance: With Professional Indemnity Insurance through exali, you are fully covered as a headhunter or recruiter. The insurer checks all claims for you, fends off unjustified claims and pays justified claims - as in the damage event above.
What does Professional Indemnity Insurance actually do in case of a damage event? We have summarized that for you in the following video:
If you would like personal advice or are not sure which product suits your professional profile, don't hesitate to call us. Our customer advisors can be reached on +49 (0) 821 80 99 46-0 without a call center or waiting queue, Monday to Friday from 9:00 a.m. to 6:00 p.m. (CET) and will be happy to help you.
Author profile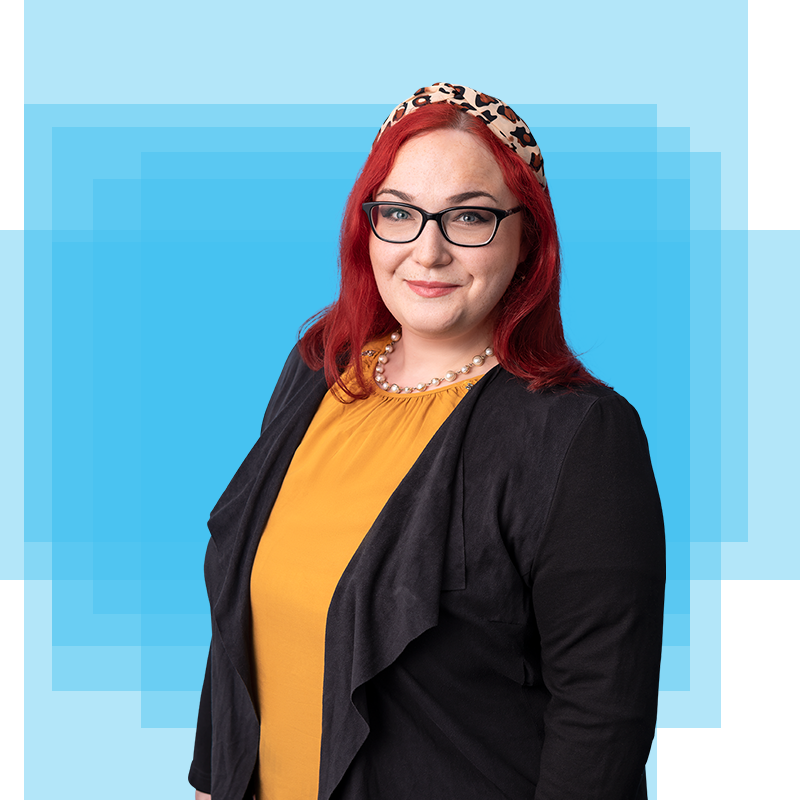 With over 10 years of professional experience in online marketing at various platforms and online stores, project manager Kathrin Bayer provides valuable tips that go beyond current trends.
When she writes articles for exali, they mostly revolve around SEO or SEA risks, e-commerce and online trade or the media industry. She is on fire for all online marketing areas, combining experience with curiosity.