Expert Interview with Victoria Ringleb
Calculate your hourly rate: Tips for Freelance Designers
For freelance designers, calculating hourly rates is always a challenge - especially at the beginning of self-employment. Victoria Ringleb, Managing Director of AGD – Allianz Deutscher Designer (Alliance of German Designers), who not only advises members but also lectures at universities, is well aware of this. Here she tells us what to look out for when calculating hourly rates, how useful it is to compare prices with other designers and what to bear in mind when it comes to issues such as contract types and tendering.
What is important when calculating the hourly rate?
exali:
What is the most important question freelancers should ask themselves when calculating their hourly rate?
Victoria Ringleb:
There are exactly two questions that should be at the top of the priority list:
1.How do I want to live?
2.How much do I want to earn?
Hourly rate calculators tend to ask (and answer) questions about the running costs that need to be covered, but these are not the essential ones for freelancers. The crucial questions are: "How do I want to live?" and "How much do I want to earn? - Based on these, the hourly rate can be calculated.
Key Factors in Hourly Rate Calculation
exali:
What general considerations should freelancers take into account when it comes to hourly rates?
Victoria Ringleb:
In my opinion - and this is also my experience in consulting - an important question is what I do for a living. We have to assume that all professions are undergoing enormous change at the moment. This means that some of them are developing extremely quickly, and in the process certain areas of work are being eliminated or added. I always have to take this into account. Especially in the field of design, a crucial question is: What is the proportion of so-called non-billable working time? This is the time that I cannot allocate to a specific project.
What is non-billable time for freelancers?
Invoicing (billing) means that clients receive an invoice that includes deliveries and services that can be directly attributed to the commissioned project. However, part of a freelancer's work consists of tasks that cannot be assigned to a paid project, such as working on their own internal projects, for example, designing their own website or customer acquisition. These activities cannot be billed directly, so they must be reflected in the hourly rate.
The AGD offers an hourly rate calculator for freelance designers that takes into account non-billable time and shows the two main areas in which this is relevant:
Implementation and conception - here the percentage of non-billable time is usually low.
Consulting - this refers to advisory and strategic work, and here the non-billable time is usually relatively high.
As a freelancer, it is important to think about how much time you want or need to spend on which activities and how much of it is non-billable time. We also recommend that you regularly check whether your hourly rate is still appropriate for your current situation. Benchmarks for this could be changes in your family - if you have new children - or other factors such as rising energy prices.
Pricing Tips for Designers
exali:
When I calculate my own hourly rate, I tend to base it heavily on my own situation. But what happens when I set my price on the open market - should I also be guided by what other freelance designers are charging?
Victoria Ringleb:
We are talking about prices now - but that is different from the hourly rate. Because: The hourly rate is only for me. It is about making the value of my work somehow calculable. The hourly rate, or the ratio of income to a given unit of time, has always been the best instrument for expressing the value of one's work in monetary terms. This means I want to work X hours and I need to earn X amount of money in order to meet the requirement of the first question, that I can live well and have a good quality of life.
Pricing is something completely different. It is about questions like: How much are my clients prepared to pay? Does my fee change if I work for NGOs or car manufacturers, for example? That's why I always say: the hourly rate is for me - it's my benchmark. In general, I would say: if you want to look at other providers, look at those who charge more.
What Should I Look out for when Offering Complete Packages?
exali:
Especially in the design sector, it is common for freelancers to be paid for the complete work rather than by the hour. What questions should I ask myself when calculating such a package and what should I look out for?
Victoria Ringleb:
Basically, it is good for designers to sell their work as a package of services rather than saying: "I'm going to sell you the design of a certain piece of work and for that I need X amount per hour". A service package is generally a very good way to add value to your work. However, you should be aware of the following: A service package is created for a specific client who is also within a certain financial framework. As I mentioned earlier, sectors (e.g. the automotive industry versus NGOs) and other factors can influence what we call "willingness to pay".
Every customer has a certain willingness to pay. This topic is very complex and there are several papers on it, but essentially it boils down to this: As a freelancer, you have to find out what is the maximum price a client is willing to pay, and where is the tipping point. You need years of experience to be able to judge that. For me as a freelancer, it is also important to know "how much do I want to earn in a given period of time? This could be a month or even a year.
Price Expectations: These Are Key Factors
Once I know that, I can weigh up the willingness to pay of my customers and say, for example, "OK, here's where the willingness to pay is low, I'll charge less, and here's where the willingness to pay is higher, I can charge more". Indicators of willingness to pay are, for example, the industry, interestingly the size of the company, and also the location - it makes a difference if I work for a company in a rural province or in an industrial city. Start-ups are an exception - here we always see a relatively high willingness to pay, even though the company has not been around for very long.
I have to be aware of such factors. Incidentally, the time I spend learning about the criteria I can use to assess my clients' willingness to pay and developing a feel for it is also part of my non-billable working time.
Advantages of Complete Packages versus Hourly Billing
exali:
In what cases would you say it makes more sense to be paid for the outcome of the design rather than being charged by the hour?
Victoria Ringleb:
Honestly, in every case. In fact, I would say that in the design field, working on an hourly basis is the exception rather than the rule. It might make sense at the beginning of a project, when it is not clear where the journey is going. Usually, clients have a goal or a desired outcome that they want to achieve with their business in the next few months or years. The designer's role is to show them how design can help them achieve this. Any kind of service is always aimed at helping clients achieve their goals better and faster.
At this stage, when the project is still very vague, it makes sense to work on an hourly basis. I recommend, also to give the client more security, to always offer three packages to choose from, for example Package S with X hours for X amount, Package M and Package L. Experience shows that the middle ground is usually chosen. Another way of working on an hourly basis is to compensate for extra work. For example, a package of X hours may have already been booked, but an extension is added stating that anything over and above that up to X hours will be charged on an hourly basis. In design, as in IT, it is not uncommon for more time to be spent than originally planned.
Service Packages with Description
In general, however, I have a better argument when I put together a service package and explain the services and benefits to my clients. On the other hand, when I work with hours and hourly rates, I always offer two potential points of discussion, namely Why is it taking so long and why is it costing so much? This is simply a nonsensical discussion because clients usually have no frame of reference.
An example: A member of the AGD once explained to me that she mainly works with tradesmen and, as hourly billing is common there, she is expected to do so as well. I found this very frustrating because a plumber simply cannot estimate the amount of work required for a design service. Statements like: "Why does it take her five hours to do this in the time it took me to lay five pipes?" That's why I generally recommend that our members offer service packages to save them from these discussions.
How to Avoid Price Discussions
exali:
Are there any general tips on how to avoid price discussions? It is not common for customers to react to offers with statements such as: "Yes, but what if we just plan more time?" or "We've been working together for so long, can't we negotiate the price?". Do you have any tips on how to counter such arguments?
Victoria Ringleb:
I always recommend including options in your offers. We all know this from mobile phone providers - I can always choose between packages S, M, L, XL and so on. They do this because it gives me, the customer, the feeling that I have the power of choice. They also know that I am much more familiar with my usage than they are, although they can of course evaluate it and make recommendations. You can also provide this kind of choice in design.
In my lectures, I like to use the example of a collecting society that wanted a brochure for its 50th anniversary. Nowadays, however, there are many other options besides an anniversary edition, such as a dedicated landing page, campaigns for social media channels, a video on YouTube and maybe even special merchandise. I always said: So just the brochure would be package S, package M would be the brochure plus the landing page, and I can go all the way up to package XL. That way I give customers sovereignty over what they order, which is also convenient for me because I know they won't discuss other things.
Set Price Scales in the Terms and Conditions
In the case of statements such as "We have been working together for so long" or other things, I suggest that this is regulated in the general terms and conditions, for example. I can then include conditions such as 'Up to an order volume of 10,000 euros, I charge 120 euros per hour; up to an order volume of 20,000 euros, the hourly rate is slightly lower.' This is also comfortable for me because it is a predictable turnover.
It's also a good basis for arguments when people say things like "I'd love to do it with you, but you'd have to give me a 3 per cent discount". One member recently experienced this and replied: "You get a 3 per cent discount on orders of 80,000 euros or more." Customers have to face up to that and of course you could discuss it, but in my experience they don't usually do that.
Confidence in quotes
The moment I say something like that confidently and also signal: "Hey, I've thought about it", that reduces the potential for discussion enormously. It's more difficult if I seem surprised or taken by surprise, maybe even worried that I won't get the job. In reality, even discounts of 2 percent can make a project unprofitable for freelancers. I also advise against making offers with room for negotiation, along the lines of "I'll add 10 per cent to the price, if I'm negotiated down, the earnings are still good". There is a risk that no negotiations will take place.
Thank you very much for this detailed and interesting interview!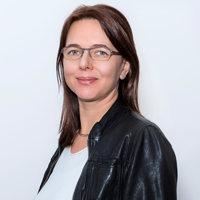 Our Interview Partner:
:
Victoria Ringleb
Victoria Ringleb has been managing director of the AGD since 2010. She studied Communication Science and Intercultural Business Communication in Jena, Cambridge and Brisbane. For more than ten years she has been passionate about network management, i.e. creating spaces, frameworks and occasions for cooperative and collaborative entrepreneurial action.
Author profile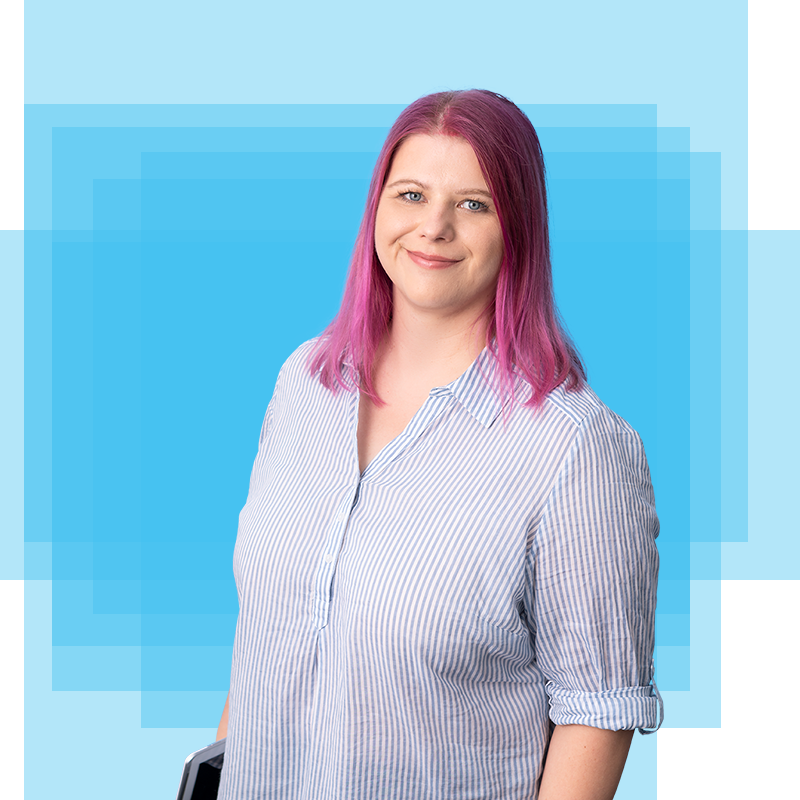 Daniela has been working in the areas of (online) editing, social media and online marketing since 2008. At exali, she is particularly concerned with the following topics: Risks through digital platforms and social media, cyber dangers for freelancers and IT risk coverage.
In addition to her work as an online editor at exali, she works as a freelance editor and therefore knows the challenges of self-employment from her own experience.