What counts in project applications
Tips for Freelancers - How to Convince in Project Applications
Similar to salaried employees, freelancers also have to apply for projects on a regular basis. In our interview with Nick Oestreich from the freelancer network Uplink, we talked about what potential clients really look for and what advantages an up-to-date profile on a business platform like LinkedIn can have.
Article Overview:
Personal Branding: The Importance of Business Profiles and a Personal Website
exali: What is the role of personal branding? Do candidates increase their chances by having their own website or business profile on platforms like LinkedIn?
Nick Oestreich:
As a freelancer, you not only advertise your services, but you also want to show your clients what it is like to work with you on a project. Having an up-to-date profile on Linkedin allows you to focus on your skills and network with potential clients. To build a real expert status, it can also be useful to write your own articles, sharing interesting content from your day-to-day work and current market trends.
Benefits of Business Platforms like LinkedIn
At Uplink, we have seen the following dynamics and best practices for freelancers, especially with LinkedIn:
Our clients and freelancers now use LinkedIn much more than other platforms
Online references from former clients, employers and colleagues build trust
Freelancers who are not currently available often share project requests they have received from potential clients and are happy to recommend colleagues
Clients post their open projects on LinkedIn
Interact with other freelancers
Latest information about events, new technologies and trends
A variety of groups (sharing administrative and professional topics)
Benefits of Having Your Own Website
The website can also be a good way to promote yourself. Similar to LinkedIn, you can get testimonials from clients and display them publicly. If you are creative, you can design your website freely and even integrate videos and other formats to market yourself as a person and your services.
Tip:
If you use testimonials or references from former clients on your own website or business platforms, you should not do so without prior consent. We have summarised more about this in this article: Reference Marketing.
In general, a LinkedIn profile or website is not a must to be successful as a freelancer. For example, I know some people who don't join LinkedIn as a matter of principle but still maintain a very active network. However, if you are applying for project opportunities with nothing more than a CV or portfolio, make sure you include all the relevant information. On the other hand, LinkedIn makes it much easier to build your network and is a very easy way to keep in touch with former clients and colleagues.
Project Application Tips: Individual Cover Letter and Tailor Made CV
exali: How important is a personalised cover letter and a tailor-made CV for each project application? What tips do you have?
Nick Oestreich:
The good news first: Only in the rarest of cases is a cover letter longer than one page useful. Usually the text of the application email, the LinkedIn message or the personal note on job portals replaces a separate document. But even without this, a cover letter - in the form of an email, private message or personal note - is still the best way to give potential clients a first impression of your experience and interest in the project.
Tips for a Peronalised Cover Letter
Avoid sending just one copy of a generic cover letter to several potential clients. Instead, it is more effective to write a letter that is as brief and specific as possible to the project description and the skills required, showing why you are the right candidate for the project.
The following information should be included:
Personal interest in the company/project
Similar projects that have been successfully completed, including the name of the project (the relevant project should be easy to find in the CV)
Industry experience
Personal skills
Availability and hourly rate information
Information on possible interview dates
Clients will want to see that you have researched the project description, the requirements and, of course, the company or industry. Another tip: even if you have not yet worked with all the required skills and tools, describe exactly where you have worked with comparable tools in similar project contexts.
The Tailored CV
You do not need to create a completely new CV for every application.
However, the effort of personalisation pays off here too. In particular, your project history should show that you have already dealt with challenges similar to those described in the project you are applying for. If certain tools or skills are required, these should have been used in your previous positions - or at least comparable ones. For example, if the project you are applying for involves a large budget, I would include the budgets you have been responsible for in previous positions. If they are looking for a team leader, include the number of project members you were responsible for in each of your projects.
Tips for Writing a Good CV
Up-to-date: If you already have a lot of experience, the CV does not have to reflect your entire career. A list of past positions and projects from the last five to seven years is usually enough to give an idea of your skills. Nobody cares where you went to school.
Creativity and individuality: Freelancers often use a section of their CV to highlight personal achievements and milestones. Keep it to three to five points. For example, what results are you particularly proud of?
Completeness: If there are long gaps of several months in your CV, for example because you were on maternity or paternity leave or took a long break, simply include these periods as stages. At the end of the CV, depending on the field, it is also advisable to include a section where you can list the diplomas you have obtained. It is sufficient to be able to produce the documents on request, otherwise just state the year in which you obtained them.
Clarity: Decide on one (!!!) design template and make sure that it is easy to read and that the font sizes are appropriate. Use bullet points or short sentences to indicate the main tasks of your project. For technical profiles, you should indicate the tools used or the tech stack. Here is an example of what a project description for a JavaScript developer might look like:
Senior Frontend Developer
Sep 2022 - April 2023 // Hyper Scale Startup GmbH // Berlin
Supported the client's development team consisting of 4 frontend and 3 backend developers. Performed development and testing of new features, bug fixing, and integration of a chat tool and different payment providers.
Technologies used: React.js, Jest, Node.js, GraphQL, MySQL, Docker
How to Score with Soft Skills
exali: What role do soft skills play in a project application? How can they be presented effectively?
Nick Oestreich:
The importance of soft skills depends very much on the freelancer's area of expertise. It may be worth highlighting them in a separate section of the CV. Concrete examples are much more powerful than a list of desirable skills. It is best to select your 'top 5 soft skills' and explain with examples where you have already been able to use them successfully.
Especially as a freelance consultant, project or product manager, you should highlight your cross-disciplinary skills such as assertiveness, time management, negotiation or leadership. If you have already successfully led several teams and are known for your teamwork skills and solution orientation, document your success in these areas with appropriate project references and briefly describe why these team constellations were particularly challenging.
Tips for the First Interview
exali: How should I prepare for the first interview?
Nick Oestreich:
The first interview for a project is similar to an interview for a permanent job, but usually lasts no longer than 30 to 45 minutes. They want to find out if you will fit into the team and if you can do the job. In particular, they want to find out how interested you are in the product or service. In my experience, a common reason for rejection is a lack of interest in the core product or company, even if the freelancer is qualified to do the job.
I recommend making this short checklist before any interview:
Quiet environment with buffer times built in./li>
Research the company and product.
Find out who will be conducting the interview.
Make a note of open questions about basic data such as workload, hourly rate, order volume, remote share or technical criteria (tools used, team dynamics, etc.).
Prepare work samples/successfully completed projects that are closely related to the project description.
At the end of the first interview, you should also ask directly about the next steps. Find out if there are further interview dates and when you can expect a definite acceptance or rejection. If you already know that you will receive final feedback from another project, for example by next Friday, you can also be open about this.
How Important Is Networking really for freelancers?
exali: How can freelancers share their experiences with others and build networks to advance their careers?
Nick Oestreich:
There are also regular local freelancer meetups in many major cities, where you can talk about all sorts of things after work. Other exciting contacts can be made at conferences in your own field. You can often find like-minded freelancers as well as exciting clients. And don't forget about the wide range of career and freelancing podcasts, webinars and workshops.
There are also regular local freelancer meetups in many major cities, where you can talk about all sorts of things after work. Other exciting contacts can be made at conferences in your own field. You can often find like-minded freelancers as well as exciting clients. And don't forget about the wide range of career and freelancing podcasts, webinars and workshops.
Thank you very much for this interesting and informative interview!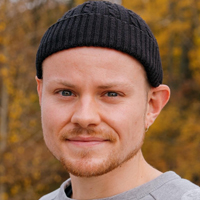 About Nick Oestreich:
After graduating from university, Nick Oestrich worked briefly for two of the largest recruitment companies as a recruiter and in sales as an account manager. However, he quickly realised that he didn't want to grow old in this industry and was looking for an innovative and more creative working environment where he could contribute his own ideas and pursue his passion for travel by working remotely. He has now been with Uplink for over three years and as Head of Business Development is responsible for developing new business and expanding strategic partnerships. He also oversees key accounts and the associated recruitment processes.
About Uplink:
Uplink is a German start-up, based in Berlin that sees itself as an exclusive network for IT freelancers. Uplink offers companies the opportunity to post projects free of charge. Freelancers, on the other hand, can apply to the network and only pay Uplink a fee of ten per cent of their fee for a maximum of 12 months after they have been assigned a job. Interested freelancers and companies can find all the information about Uplink at: uplink.tech