exali Annual Review: Damage Events
Damage Events of 2022 That We Will Remember
Another year is coming to an end, so we would like to use this opportunity to look back a little. We take a look at the most exciting, instructive and ludicrous damage events that made it into the exali files in 2022.
CEO Fraud
Cyberattacks in every conceivable form have been a long-running issue at least since the Covid-19 pandemic and caused a lot of trouble for our policyholders in 2022. For example, a criminal stole more than 3.000 euros from an app developer with a particularly nasty social engineering scam. The hacker posed as the company's CEO and tricked the company's employee into getting digital gift cards. Then he conveniently had the codes sent to him via Whatsapp. By the time the real CEO found out about the dubious transaction, the damage had long been done. We tell you how the app developer handled this case in our article A Real exali Damage Event: Fake CEO Steals More Than 3.000 Euros.
Note:
With so-called "social engineering", hackers work at the interpersonal level to manipulate a person to perform certain actions, such as disclosing sensitive data or financial transactions. We tell you about the dimensions hackers' scams can take in our article Social engineering: When People Become a Risk.
Unintentional Bitcoin Mine
While some see a danger in cryptocurrencies like Bitcoin, others see digital money as a real alternative to the conventional currency system. But if you want to increase the amount of digital currency available, it has to be mined. That means earning bitcoins, for example, by making computing power available. A consulting firm also provided this service – completely unintentionally.
Cyber criminals had gained access to the company's system, installed a Bitcoin miner there and occupied their entire computing capacity to mine the digital currency. The attack went unnoticed for some time, until the company's employees noticed their work was being throttled. Read about how the hackers were able to pull off their coup so successfully in our article Real Exali Damage Event: Cyber Criminals Turn Consulting Firm into Bitcoin Mine! .
Ransomware and Bad Security Measures
In times of increasing cyber threats, many companies put their IT security in the hands of experienced experts. A consulting company also took this measure and outsourced this important job to an external IT service provider. But Murphy's law had its way here and everything that could go wrong went wrong. It's bad enough that the company's systems were infected with ransomware, which then encrypted almost 30 percent of the data - an attack that was only possible because of the company's completely outdated hardware and software. But the service provider also made a few blunders when restoring the files. For the whole hair-raising story, see our article Ransomware: A Damage Event Involving a Virus and Inadequate Protection.
Data Loss After Security Update
At exali we always preach the importance of regular updates to keep all systems as current as possible. The fact that difficulties can also arise in this area, which ultimately result in five-digit damages, can be seen in our article Data Loss After Security Update – a Real exali Damage Event. In this case an IT expert installed an update on his client's server. Unfortunately, all of the company's data then disappeared and couldn't be restored due to faulty backup media. Only analogue documentation on paper could save the day.
Google Ads Fail Due to Wrong Tick
In order to compete as a small business owner, you're particularly dependent on well thought-out and successful advertising campaigns. To ensure this, a ticket provider hired an online marketing agency to market a concert. They were supposed to run a Google Ads campaign for this purpose. But all their efforts fell victim to a mistaken click by an agency employee who accidentally put the campaign on hold by ticking the wrong box. The result? A claim for compensation in the amount of 15.000 euros. How did the story end? Find out in our article Google Ads Error: 15.000 Euros in Damages for a Misplaced Check Mark.
Tip:
Good advertising is something you have to learn! This is also true when it comes to finding the right advertising environment. In our article Brand Safety: Tips for Your Business we tell you how you can ensure good advertising for yourself and your customers.
Facebook Ad with Expensive Comma Error
A freelancer learned the hard way in this real-life damage event that not only a misplaced tick mark, but even a comma can lead to a nerve-wracking collaboration: Real Exali Damage Event: Comma Error Causes the Cost Of Facebook Advertising To Explode. When managing the Facebook advertising campaign for a retail chain, an online marketing manager made a fatal comma error, so 15 million euros were approved for the budget instead of 15.000 euros. The hard-earned settlement of this damage event is a story you won't want to miss.
When Documents Disappear
No freelancer or self-employed person is immune to organisational failures either. This kind of faux pas was committed by an accountant insured through exali, of all things, when applying for short-time work benefits on behalf of a client. The documents had apparently been lost in the mail - and unfortunately the accountant hadn't provided for a suitable follow-up, for example in the form of a registered letter. We tell you the consequences of this omission in this real exali damage event: Accountant Loses Important Applications.
Property Damage - General Liability to The Rescue
Professional failures can take many different forms and have a variety of consequences. Mistakes made by freelancers and self-employed usually result in lost sales for their clients. But one scenario is often overlooked: simple damage to a client's property
Property damage also occurs time and again in the media sector. When shooting an image video in the offices of a company, the responsible advertising agency caused some unexpected problems. A spotlight mounted on the projector mount collided with the ceiling mount and caused property damage in the four-figure range. We tell you about the whole damage event here: Customer Property Damaged During Video Shoot - a Real exali Damage Event.
A famous quote says that the road to hell is paved with good intentions. An Unintentional Emergency in Server Rooms is perfect proof of this. The company concerned operated a data centre and wanted to do the cleaning work in the rented server room itself. Unfortunately, the self-proclaimed "cleaning devils" failed to deactivate the extinguishing system in advance. The sensors misinterpreted the dust thrown up and triggered an alarm. The cost for what is probably the most expensive cleaning in a long time? 80.000 euros.
Don't Be Left to Your Own Resources in Case of a Damage Event
The damage events discussed here show one thing really clearly: Professional failures have many faces, happen in every industry and the clarification of these issues is usually more complex than it appears at first. So it's important to have the right insurance for worst-case scenarios. Professional Indemnity Insurance via exali is at your side in the event of a claim, checks the claims made against you and settles them if they turn out to be justified. And if the claims are unfounded, the insurer will defend against them on your behalf.
Do you have questions about your insurance? Our customer service looks forward to your call from Monday to Friday between 9:00 a.m. and 6:00 p.m. on +49 (0) 821 80 99 46-0. Or you can simply use our contact form.
Author profile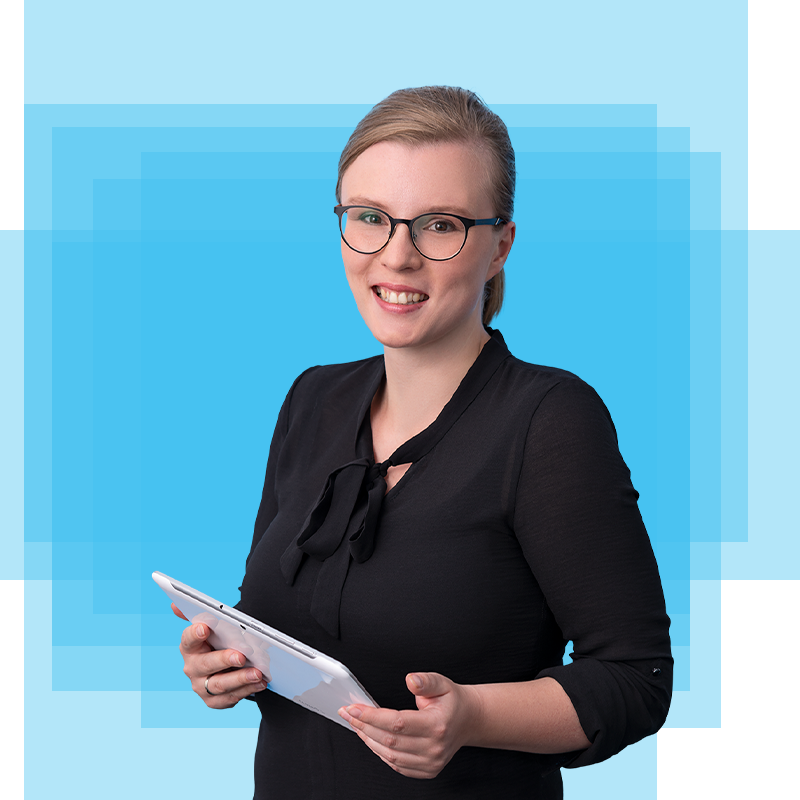 Vivien Gebhardt is an online editor at exali. She creates content on topics that are of interest to self-employed people, freelancers and entrepreneurs. Her specialties are risks in e-commerce, legal topics and claims that have happened to exali insured freelancers.
She has been a freelance copywriter herself since 2021 and therefore knows from experience what the target group is concerned about.