80.000 Euros in Property Damage
Unintentional Emergency in Server Rooms – a Real exali Damage Event
Everything that can go wrong will go wrong – according to Murphy's law. But sometimes things go wrong that nobody really expected, for example cleaning work in rented server rooms led to 80.000 euros in property damage. In the following article, we tell you exactly how this happened to the operators of a data center and how Professional Indemnity Insurance was able to help them.
Mishap While Cleaning Server Rooms
A lot of dust usually collects quickly in rooms where there are a lot of computers. That is why it's important to clean these premises regularly. A company insured by exali, which operates a data centre in Frankfurt, wanted to carry out this cleaning work in its rented server rooms.
But unfortunately they didn't consider that the premises were equipped with an extinguishing system that is standard for such areas – filled with an expensive inert gas. Nobody thought of deactivating the system before cleaning, so the sensors misinterpreted the dust thrown up and triggered the alarm. The result: 80.000 euros for refilling the extinguishing system and 250 euros for the unnecessary dispatch of the fire brigade who came to the site after the alarm was triggered.
Property Damage As a Business Risk
This unsuccessful cleaning attempt shows how quickly a little carelessness in everyday operations can turn into a very expensive damage event – in this case property damage. In the IT sector in particular, financial losses are much more common than damage to someone else's property, but when it does happen it's all the more annoying. So it's good to be on the safe side here. The same also applies to personal injury – i.e. damage events in which people are directly injured.
Damage to Rental Property
From an insurance point of view, the property damage that occurred in the server room is damage to rental property. Insurance experts understand this to mean damage caused by the insured person or company to rented buildings or premises.
General and Personal Liability Insurance
If you have taken out Professional Indemnity Insurance through exali, General and Personal Liability Insurance is already integrated into your insurance. It covers, among other things, damage caused by a company to rented buildings or premises. So Professional Indemnity Insurance primarily covers damage that the policyholder causes to a third party (in this case the owner of the data center).
If the data centre operator had owned the premises, the damage would have been a first-party claim. This would not be insured.
Property Damage and Professional Indemnity Insurance
In the damage events presented so far, the financial loss was mostly the result of a mistake. However, as this example shows, you should not neglect insurance for property damage - even if financial loss, for example due to a technical failure of the data centre or non-compliance with service level agreements, seems like the more likely occurrence.
Property damage and damage to rent property are usually included in General and Personal Liability as a separate contract (in addition to Financial Loss Liability) or as an integral component of Professional Indemnity Insurance.
The Following Additional Risks Can Be Insured With Professional Indemnity Insurance:
1. Performance and service risks (mostly financial losses)
2. Personal injuries and property damage
3. Legal expenses
4. Risks from project contracts
5. First-party claims
Note
Some insurers limit the insured sum available for property damage specifically for damage to rented property. This is known as a "sublimit". Since, for example, a fire can cause extensive damage to buildings and premises, all IT companies that have rented facilities should ensure that the insured sum is sufficiently high.
Professional Indemnity Insurance Paid For the Damage In the End
The operators of the data centre had taken out Professional Indemnity Insurance through exali with integrated property damage coverage, so they weren't left to cover the 80.000 euros in costs. This spring cleaning in the server room ended well for the data centre.
Author profile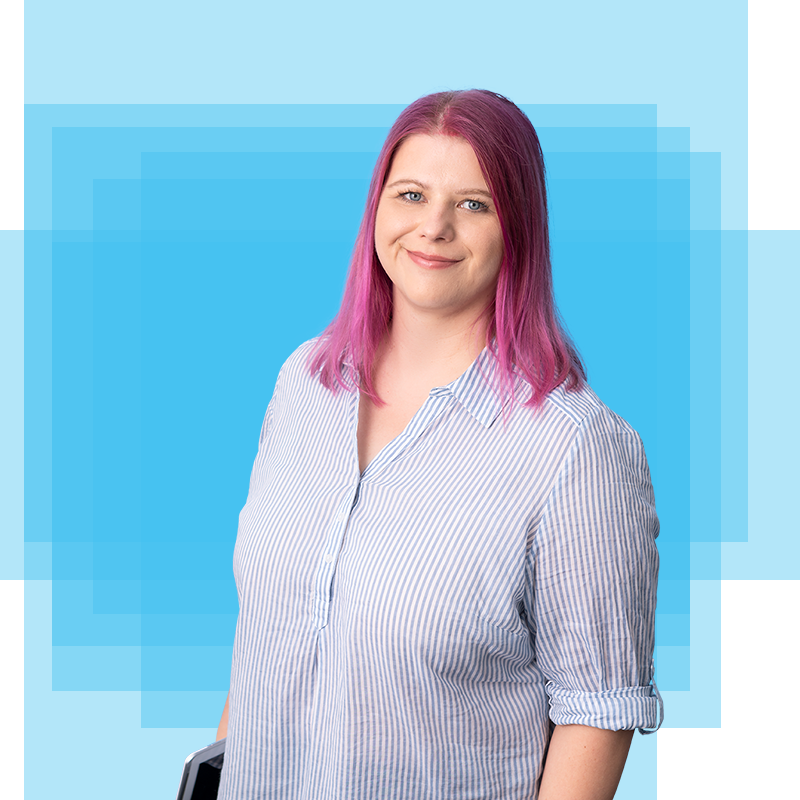 Daniela has been working in the areas of (online) editing, social media and online marketing since 2008. At exali, she is particularly concerned with the following topics: Risks through digital platforms and social media, cyber dangers for freelancers and IT risk coverage.
In addition to her work as an online editor at exali, she works as a freelance editor and therefore knows the challenges of self-employment from her own experience.