Professional Indemnity for the Self-Employed, Freelancers and Companies
Professional Indemnity Insurance: When is the Best Time to Think About Coverage?
Do you want to become self-employed and are wondering whether you need Professional Indemnity Insurance when starting out? Are you launching your business and have landed your first contracts, but still don't have the money for Professional Indemnity Insurance? In our article, we explain why Professional Indemnity Insurance is crucial for anyone starting a business. And we tell you about the benefits you enjoy by getting it straight away.
Liability Risk: In from the Beginning
You should take out Professional Indemnity Insurance from the point at which you have a liability risk, which means from the moment you can be held responsible for professional mistakes. Many people think this starts with their first contracts but that's a misconception. Because you incur risks, for example a infringement of rights, the moment you go online with your own website or web shop.
Even if you land your first contracts with friends, acquaintances or people with whom you have already worked, you should take out Professional Indemnity Insurance. Because it's a mistake to think that most claims for compensation come from clients. In fact, the greatest risk for self-employed people and freelancers is committing a violation of rights. According to an internal exali study, such violations account for around 40 percent of all damage events.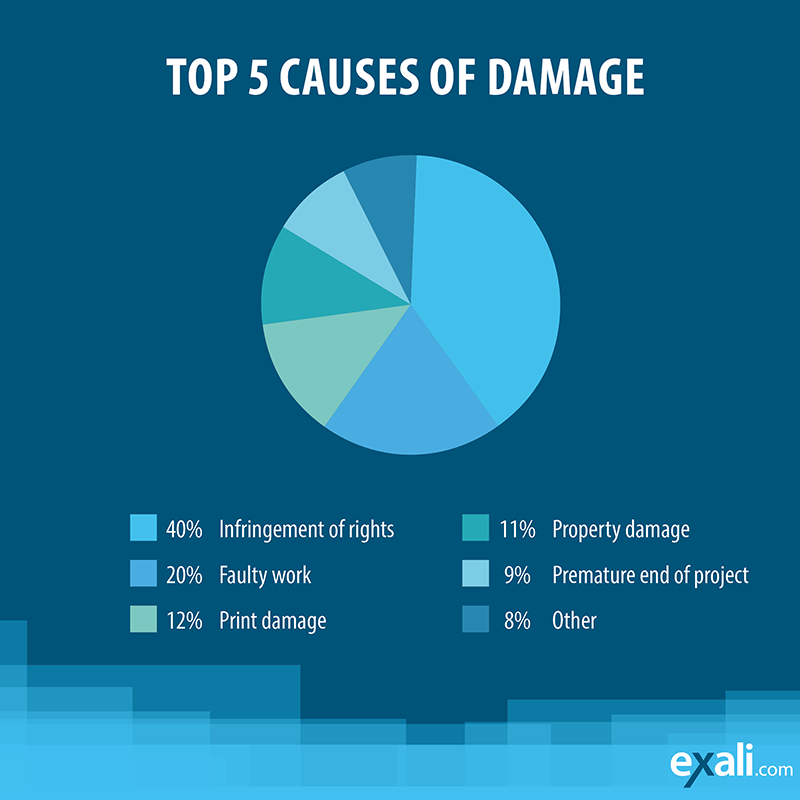 Risk of Written Warnings: Not Only with the First Orders
Infringement of rights can include, for example, an incorrect imprint, an error in your data protection declaration or a copyright infringement because you use an image on your homepage for which you have not acquired the necessary rights. And that brings us to the main risk: your own website. Since your website is part of your business right from the start, you run the risk of getting a legal warning right from the start. In addition to your website, there is also a risk of violations of rights and legal warnings in social networks. This article tells what you need to consider here: Facebook, Instagram, Twitter & co.: An Overview of the Risks in Social Media
Start of Insurance and Damage Events: When Am I Insured?
Professional Indemnity Insurance should be part of your business right from the start, not only to cover risks but also possible damage events. Because if a damage event arises later, it is of course only insured if it also occurred during the time covered by the insurance. To clarify when damage occurred from the perspective of insurance law, we can take a look at the various theories that define the insured event in the insurance conditions.
Claims-Made Principle
The Claims-Made principle is a damage theory that defines whether a claim is within the insured period. The time at which the claim is made is crucial, for example a claim for damages or a written warning issued by an injured party.
This means the point in time at which an injured party raises claims for compensation against the policyholder must be within the insurance term. When the damage actually occurred or when the policyholder made the mistake that led to the damage is irrelevant. Accordingly, the insurance coverage only exists if the claims are made during the insured period.
Let's assume, for example, that an IT service provider performs an incorrect backup for a large online shop and customer data is lost. The service provider isn't covered by Professional Indemnity Insurance against such mistakes, and only takes out this insurance two months after the faux pas. According to the Claims-Made Principle, what matters is when the data loss is noticed in the online shop and the service provider is held liable for it. If this happens immediately after the loss of customer data (before the start of the insurance), it is not covered by the insurance. If the customer does not assert the claim until twelve weeks later (after the start of the insurance), the case falls within the insured period and is covered by Professional Indemnity Insurance. Keep in mind: If the IT service provider cancels the insurance, for example due to cost-cutting measures in the event of a drop in orders, and the claim is made after the cancellation, the damage is not insured. So: In order to be really safe, it makes sense to remain insured throughout the entire period of self-employment.
Cost Argument: Why Professional Indemnity Insurance is not too expensive
Many people who are starting their own business shy away from taking out Professional Indemnity Insurance because of the costs. They want to generate sales first and wait until their business is on a safer footing before taking out insurance. But how can a business be on safe footing if it isn't covered in the event of a professional error, a legal warning or a claim for damages?
The premium for Professional Indemnity Insurance is always based on your previous year's turnover or, if you haven't had any turnover yet, on your expected turnover. This means that if you have lower turnover, you also pay less for your insurance.
Tip – Retroactive Insurance:
Have you not taken out Professional Indemnity Insurance yet, but want to include a period before the start of insurance in your insurance coverage now? It's possible! For a certain one-off fee depending on the duration. For example, two years of retroactive insurance cost 140 percent of the current insurance premium. Our customer service staff will be happy to answer any questions you may have about retroactive insurance on +49 (0) 821 80 99 46-0 (Monday to Friday 9:00 a.m. to 6:00 p.m.).
As a business founder, you will also receive a 15 percent discount on your premium for the first two years of insurance with exali. Founders and start-ups can therefore insure themselves especially inexpensively. So: Professional Indemnity Insurance through exali costs around 212 euros a year. For comparison: A legal warning under competition law costs an average of around 1,000 euros, and the costs for a legal warning due to an infringement of image rights including damages can quickly add up to 2,000 euros.
By your Side from the Start: Professional Indemnity Insurance from exali.com
Professional Indemnity Insurance should always be part of your business right from the start. It makes sense to include the costs for this in your business plan at the outset. Because if you insure your company right away you won't have a rude awakening later if a damage event occurs. There is also a 15 percent discount for the first two years of insurance for business founders and startups. Just tick the appropriate box in the online questionnaire.
You can take out all of our insurance policies online in just a few minutes and adapt them individually to your business.
Author profile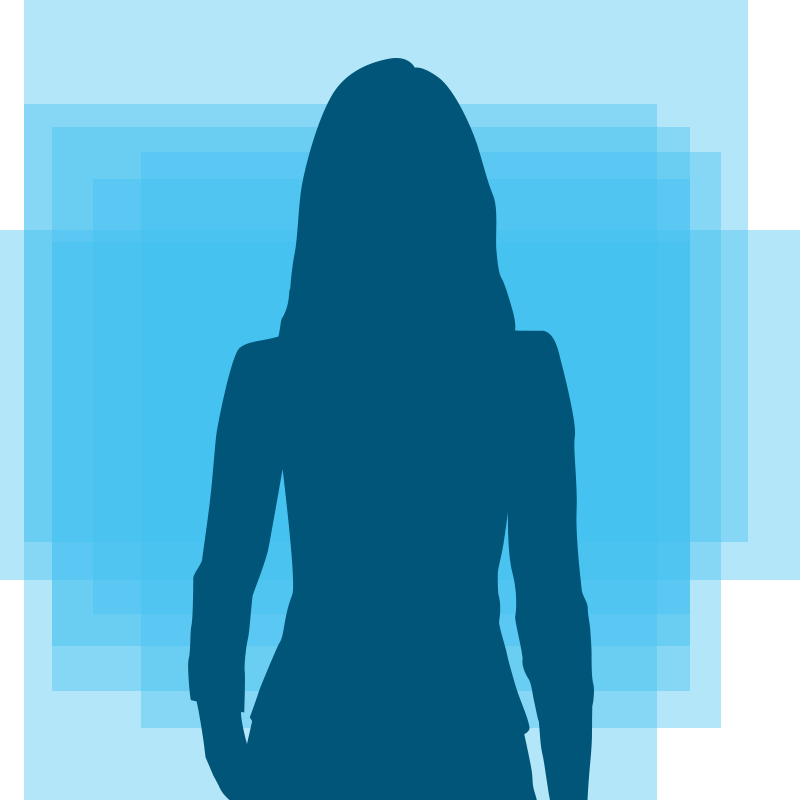 Who am I?
After a traineeship and a few years in corporate communications, I now work at exali as editor-in-chief of the online editorial department and am responsible for all content.
What do I enjoy?
Summer, travel, good food and football.
What do I dislike?
Travel by train, Brussels sprouts and slime.