Professional Indemnity for Digital Professions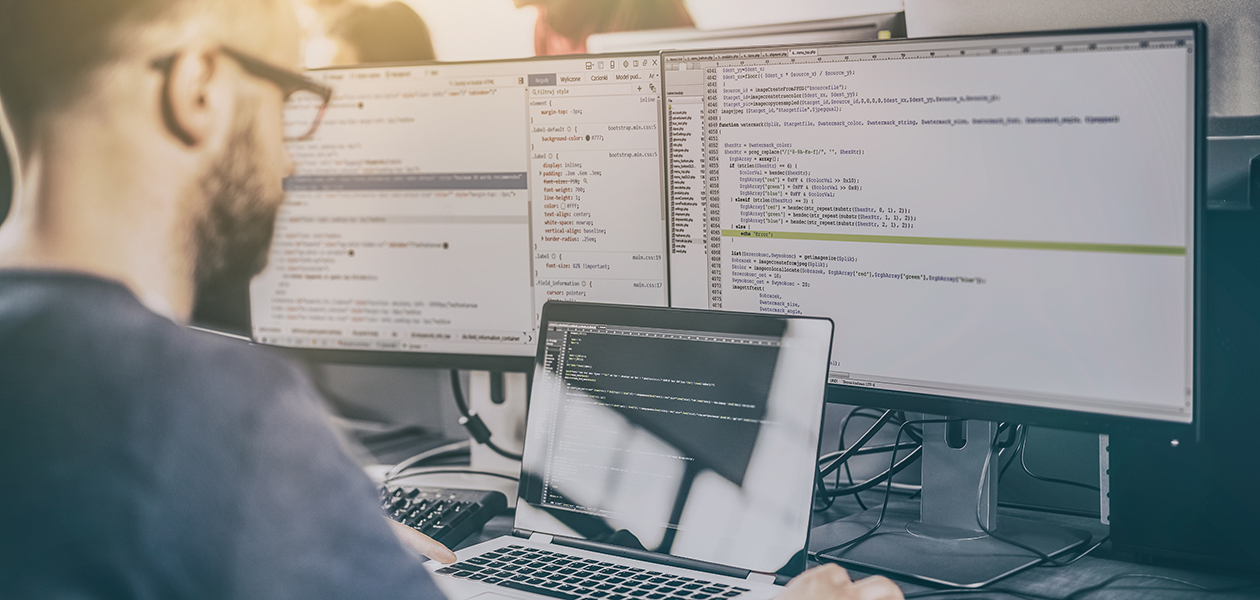 from € 133,10 net p.a.
Professional Indemnity Insurance in Greece
exali's Professional Indemnity Insurance for Digital Professions provides comprehensive coverage for you as a freelancer and your business in Greece.
Comprehensive protection against damage claims
All-risk coverage for the IT, media and consulting sector
Worldwide insurance coverage
Third-party cyber damage is covered
Personal support without call center
Quick Facts About Professional Indemnity Insurance

Average determined from
1496
ratings
exali.com

Indemnity Insurance Seal for your Principals
Individual and comprehensive insurance protection
High coverage sums for financial losses
No-claims evidence going back five years
Every Freelancer in Greece May Need Professional Indemnity
In general, freelancers in the IT, media or consulting sector are not obliged to take out professional indemnity insurance. Nevertheless, it makes sense to take out insurance for your business in Greece, as freelancers in particular are threatened by high financial risks. Warning letters due to infringements of the law, consulting errors or cyber-damage happen more often and quicker than expected. As a Greek freelancer, you are liable to the extent of your personal assets for any claims for damages by third parties.
Show Your Liability Insruance to Customers
When awarding a project, clients often require proof of professional indemnity to cover potential risks. After taking out Professional Indemnity Insurance from exali, the Liability Seal is made available to you. So you can show your clients that any damages are well covered as soon as they visit your website.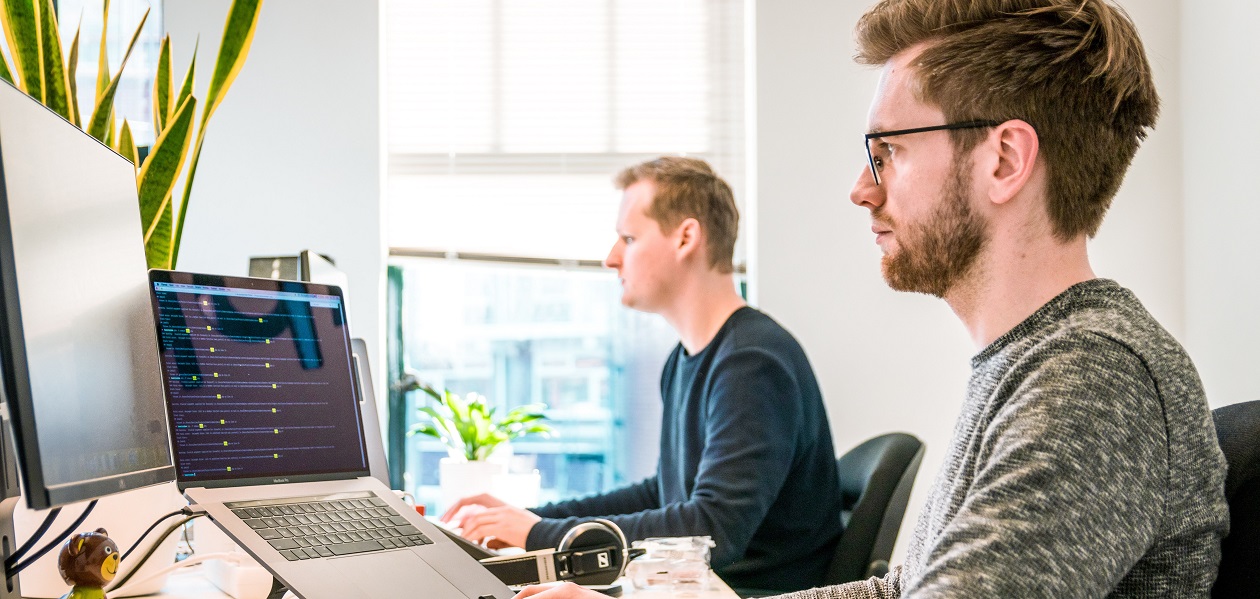 What Are the Main Risks for Freelancers In Digital Professions?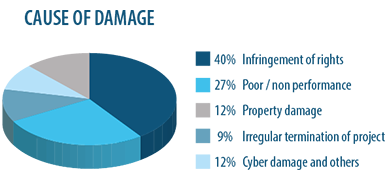 The Biggest Risk for Freelancers - Financial Losses
The main risks for freelancers in the IT, media or consulting industry in Greece. are so-called financial losses. A financial loss occurs when a third party, for example your client, suffers a financial disadvantage due to professional mistakes. Almost 80 % of the damage claims reported to exali number among these.
From Server Breakdowns to Legal Infringements
One example for this is a loss of sales by your client due to a faulty server update that paralyses the online shop and for which your are held responsible. However, financial losses can also include consulting and planning errors, project delays and warnings due to legal infringements (e.g. competition law, image law, copyright law, etc.). Even if you unintentionally passed on a virus to your client's systems that caused damage would be a financial loss exali's Professional Indemnity Insurance would cover.
What Does Professional Indemnity Insurance Do in the Event of a Damage Claim?
A damage claim in Greece is always annoying and can quickly threaten your financial existence. With exali you are in good hands and have a personal contact person from exali customer care in the event of a claim. We take care of the professional handling of your case. During the process you benefit from the following services of your Professional Indemnity Insurance:
Verification of Damage Compensation Claims:
In the event of a damage claim, the insurer will check at its own expense wether claims against you are justified and if they are reasonable in amount. Rely on over 10 years of experience in handling professional liability claims.
Defence Against Unjustified Claims:
If the claim is unjustified, the insurer will defend it on your behalf. This so-called "Passive Legal Expenses Insurance" covers also the costs of proceedings if neccessary, for example lawyer's fees, court costs or expert costs.
Payment of the Compensation Amount:
Excessive claims, if they are actually justified, will be adjusted in their amount. If the claim is justified, the insurer will pay the compensation sum minus the deductible and up to the selected sum insured.
What Sum Insured Is Reasonable For Your Business in Greece?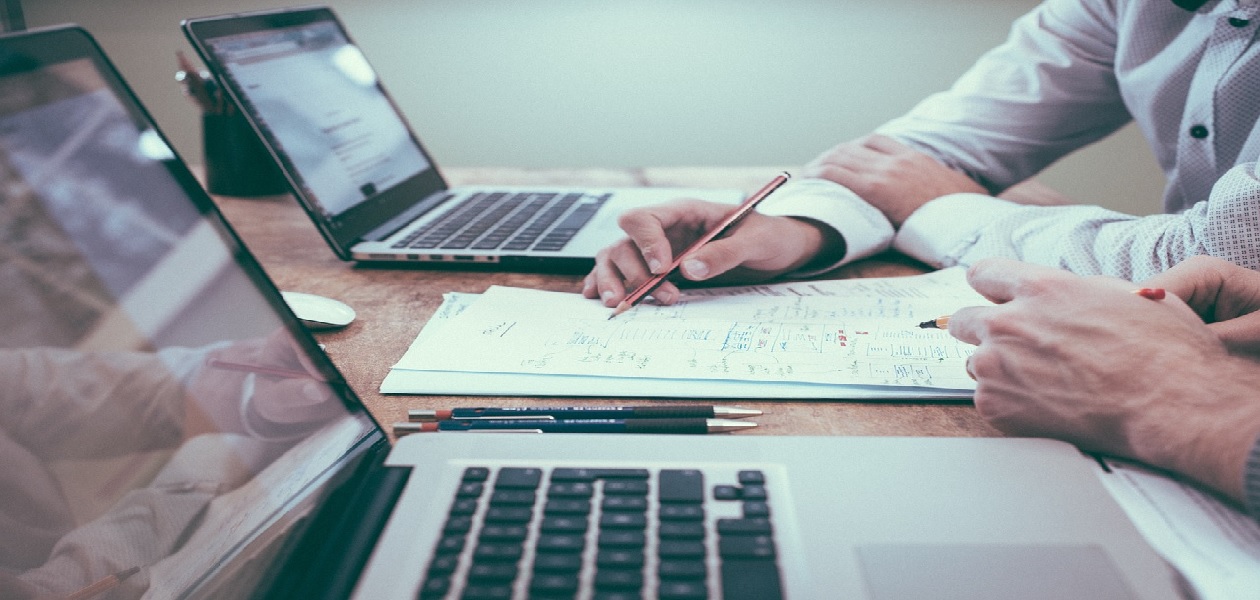 The Main Factor For Your Sum Insured Is the Highest Damage Possbile
When choosing the sum insured for your Professional Indemnity Insurance, you should consider how expensive the highest anticipated damage in your business could be. Other important factors include the impoertance of your clients and the relevance of the project. If you are not sure which sum insured makes sense for your activity in Greece, our experts from exali customer suppoert will be happy to help you.
With exali your sum insured can be adapted at any time
exali's Professional Indemnity Insurance offers you a choice of several sums insured from € 100.000 to € 3.000.000 for financial losses and from € 2.000.000 to € 10.000.000 for property damages and personal injuries. Your advantage with exali: You can increase the insured sums of your Professional Indemnity Insurance at any time via the customer area "My exali". This migth be neccessary if your business grows, you receive a large project or your clients demand a higher sum insured.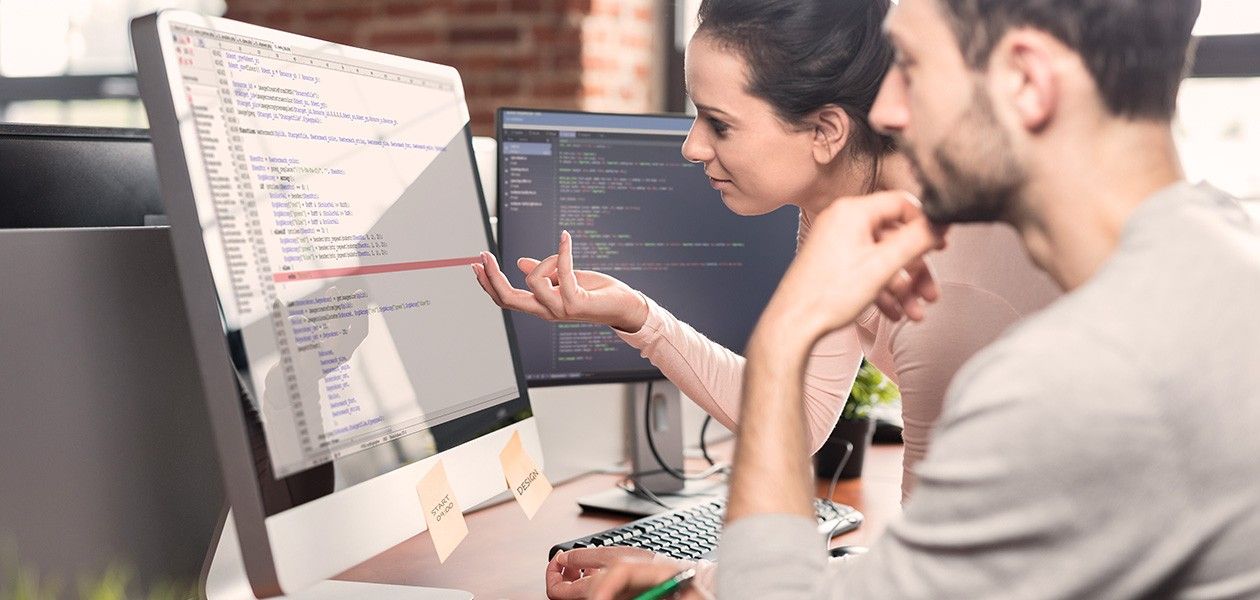 In addition to the basic cover of exali's Professional Indemnity Insurance, you can protect your business against special cyber risks with an optional add-on.
Protection Against Cybercrime, DDoS Attacks and Viruses
The additional module "First-Party Cyber and Data Risks Insurance (FPC)" protects your own IT systems against the incalculable risks of hacker attacks, DDos attacks and other cybercrime. In the event of a damage to your own systems, the insurer provides you with IT forensic experts and supports you in restoring your systems as quickly as possible. Additional costs incurred, for example, for the use of third-party IT systems, are also covered.
What Does Professional Indemnity Insurance Cost in Greece?
How Your Insurance Premium Is Calculated
The minimum premium for exali's Professional Indemnity Insurance is € 133,10*. Your individual insurance premium is calculated on the basis of:
Your annual net turnover (a higher turnover means a higher contribution)
Your selected sums insured (higher sums mean a higher premium)
If you have selected protection against cybercrime (FPC)
Benefit From Exclusive Discounts
As a business start-up, you also receive a discount of 15% during the first two years of your contract. Should you take out a 3-year contract, you will also benefit from a term discount of 10% per insurance year. In the premium calculator, you can put together your Professional Indemnity Insurance individually with just a few clicks and see directly how the individual items affect the premium.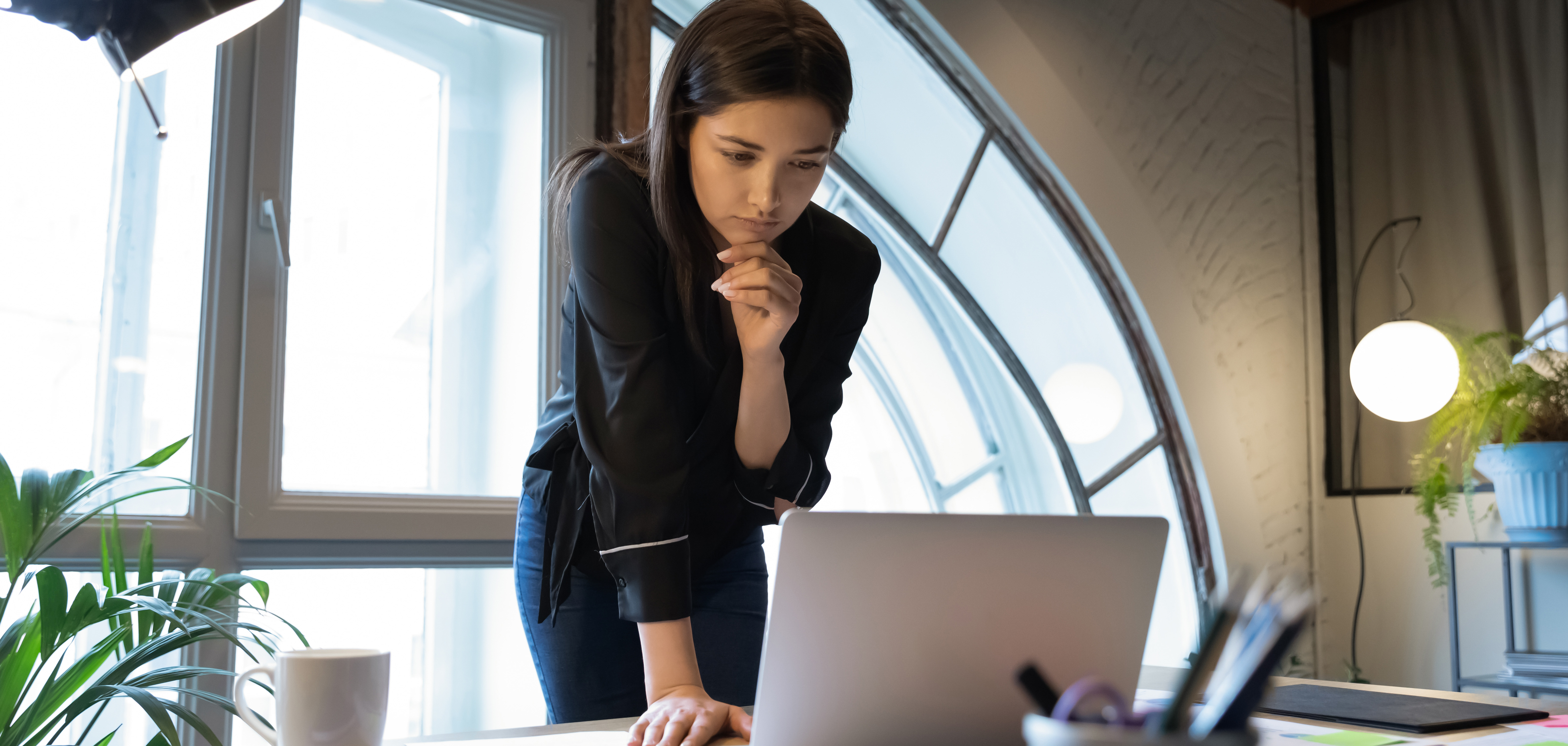 *This applies to a 3-year contract as a business start-up with a net turnover of up to € 25.000, € 100,000 sum insured in Finacial Losses Insurance, without General Liability Insurance and without optional add-on.
Why choose exali.com
Talk to a real person - no call centre!
We know what your daily worklife is like, meaning we know what you need
Our insurance conditions are tailored to your business
We handle your damages immediately
We make sure that your insured damage event is also resolved!
We also insure against unusual risks (e.g. contract liability, contract penalties)
Which Persons Can Be Co-Insured in the Professional Indemnity Insurance in Greece?
What Are the Contractual Exclusions?
What Is the Minimum Contract Term for Professional Indemnity Insurance in Greece?
Where Is Your Business Protected by Professional Indemnity Insurance in Greece (Geographical Limits)?
How do I report a damage claim?
Which Professional Activities in Greece Are Covered by Professional Indemnity Insurance?
Professional Indemnity Insurance from exali automatically covers all activities typically performed by a Greek freelancer or a Greek company in the IT, media or consulting sector. This principle is called "All-risk coverage" - and it ensures that the insurance cover always automatically adapts to your business model. The only activities that are not covered are those that have been explicitly excluded in the insurance conditions.
A Small Selection of Activities Insured in the Professional Indemnity Insurance:
IT Services
Database developer
Programmer
Software engineer
Computer scientist
Web developer
Java developer
App developer
Service provider
Internet provider
IT service provider
IT Manager
Project director
Network supervisor
System administrator
IT specialist
Software dealer
Media Services
Author
Content agency
Photographer
Freelance journalist
Graphic designer
Illustrator
Influencer
Marketing agency
Media agency
Editor
SEM agency
SEO/SEA
Social media consultant
Social media agency
Web designer
Advertising agency
Consulting Services
Management consultant
Business analyst
Strategy consultant
Organisational consultant
HR consultant
Recruiter, headhunter
Interim manager
Project manager
Energy consultant
Marketing consultant
Market researcher
Pollsters
Quality manager, auditor
Lecturer, trainer, coach
Mediator, moderator
Family advisor
Other Services
Accounting assistant
Accountant
Office service company
Call centre service provider
Detective agencies
Nutritionist
Fitness trainer
Payroll service
Appraiser
Wedding planner
Motor vehicle expert
Mental coach
Expert
Secretarial activities
Virtual assistance
Zumba teacher
Reviews for exali.com
[...] We were looking around for general liability insurance last week and were so unsure of ourselves that we ended up with the old "bog standard insurance", poring over 92-page PDFs and dealing with completely clueless insurance agents. We'd pretty much given up until Google led us to exali [...]
Suddenly, everything was a breeze. The follow-up call with their customer service team, in particular, helped us get a clearer picture and it was a breath of fresh air talking to somebody who, first of all, understands our industry and knows the insurance jungle, and on top of that can explain everything to us in simple terms. Fantastic. 20 minutes later we had all the insurance we needed and left feeling good. Crazy. Thank you so much!
Harry Keller, Co-founder
diesdas.digital, exali customer since 2016
Excellent service! I insured an SaaS IT online start-up. At Exali, no expense or effort is spared when it comes to advising even small IT companies and start-ups so comprehensively that - even for critical types like myself - they really don't let any question go unanswered. It didn't matter that I was just a prospective client and not yet a paying customer.
I had a consultation with Mr Leichter who spent almost an hour patiently and very competently dispelling all my concerns that a non-lawyer might have after reading through the extensive contract documents. My impression: for me as a start-up, the service you get with the Professional Indemnity Insurance for Digital Professions doesn't compare, and I've rarely been looked after so well.
Peter D., Owner
aboverwaltung-software.de, exali customer since 2017
Dear Mr Galla, Being able to rely on your insurance in case of damages is truly wonderful. My experience in this area had not been all that good to this point.
But exali showed me that not all insurance companies are like that. I will definitely recommend this insurance product to others.
Daniel Lemmerz
ADL, exali customer since 2010