Interview on Podcasts and Podcast Advertising
Tips for your Own Podcast from Expert Paula Thurm
Hardly any medium has had such success in the last two years as podcasts. But its not just celebrities and influencers like Michelle Obama, Oprah Winfrey, Pamela Reif or Logan Paul that have discovered the power of podcasts: Lots of companies and freelancers also do podcasts. Expert Paula Thurm from Podcast Marketing Club explains why the format is so popular, what makes a good podcast, how you can use podcasts as an advertising platform, and what you should consider.
Why are Podcasts so Popular?
exali:
First of all: Podcasts have been around for a few years now, and the format is enjoying increasing popularity - both among listeners and makers. Why do you think podcasts are so popular that they can even keep up with "established" formats like video and text?
Paula Thurm:
Podcasts aren't going to replace the video or text format, but they're a valuable addition because they're so easy to integrate into our everyday lives. Time is a scarce commodity in today's society. And podcasts are the only medium that give us time instead of taking it. For example, podcasts can make long car trips, strenuous jogs or tiresome cleaning sessions easier and more entertaining, and we no longer have to plan "extra" time for interesting content that we want to consume. That is something you have to do with reading the newspaper or watching TV, for example. The entry hurdle for producing your own podcast is also very low, so the selection of new formats is increasing every day.
exali:
Former first lady Michelle Obama, actor Zach Braff (Scrubs), talk show queen Oprah Winfrey – almost every well-known personality from television or social media also has their own podcast. What exactly can the podcast format do that film/TV and social media can't?
Paula Thurm:
In addition to the time savings mentioned above, podcasts capture emotions and the honest, authentic and imperfect personality of the hosts. It's not a super-edited Instagram picture, but someone like you and me.
When you look at the topic from a marketing perspective, you can see that content marketing and storytelling are playing an increasingly important role. Consumers are questioning things more and are no longer blinded by simple advertising slogans. We want to know what happens behind the scenes of a company logo and who the people behind it are. A podcast is perfect for this.
Personality is More Important than the Subject
exali:
There are now several podcast formats for almost every topic. Does it still make sense for companies or freelancers to start something of their own?
Paula Thurm:
Interestingly, nobody asks this question when they want to start a blog or YouTube channel. There are far fewer podcasts than blogs and YouTube channels.
Of course, it's getting more and more challenging to stand out from the crowd, but with a good analysis of the competition, you can almost always find the right niche. And as I said earlier, the success of the podcast often rises and falls with the personality of the host. So, even if there's already a podcast on a topic, the moderator gives the whole thing an individual touch that audiences may like better.
Another important factor for success is the sound quality - if it's poor, the podcast has no chance these days. Nobody wants to spend a long time listening to a podcast episode where the background is constantly hissing or crackling, or worse, guest responses are choppy due to a poor internet connection.
Podcast Ads: These Options Are Available
exali:
How does podcast advertising work and what do you think makes more sense: Starting your own podcast, or advertising in other, target group-oriented podcasts that already have a wide reach?
Paula Thurm:
Basically, podcast advertising just uses the reach of existing podcasts, ideally with an overlapping target group, to place your own advertising message. There some different ways to integrate advertising: One is booking a classic ad, which lasts about 60 seconds. Advertisers have the choice of having the podcaster speak the text themselves or using a pre-produced spot. My recommendation is clearly for advertising done directly by the host. You benefit here from the trust the audience places in the podcaster. I also like to call this the influencer effect.
You can also buy a slot as an interview guest for an entire episode or sponsor an entire podcast, in which your own brand is briefly mentioned at the start of each episode, for example.
Whether podcast advertising or your own podcast is the right choice depends a bit on your available resources and the marketing goal. Your own podcast takes more time and is a long-term project, which only really bears fruit over time and otherwise costs comparatively little. With podcast advertising, you can reach a lot of people in a short time and only need a few employees, but it requires a certain budget.
What do I Need for my Own Podcast?
exali:
Do I also need experience in public speaking and radio for my own podcast, and is there something like a podcast training course?
Paula Thurm:
It certainly doesn't hurt if you already have experience from a radio career, but it's not a must. It just takes a bit of practice, but you'll get it after a few shots. I would also recommend a little speech training, which helps you minimise filler words. But a podcast is not an audio book either. It's not only okay, but often likeable if there is a pause for thought or a little confusion.
exali:
How do things look on the technical side: What basic technical equipment do you think is necessary to start a good podcast?
Paula Thurm:
As I already mentioned, the sound quality is important, but you can get it with a simple technical setup. This includes a mid-range microphone, headphones and recording software. There are even free options for the latter.
Tip:
Something that is often underestimated is the recording location. Because it also contributes to the sound quality. You should ideally find a small room with low ceilings and lots of fabric. Carpet, curtains, a sofa and bed, for example, are ideal. Many podcasts have been recorded under covers.
Podcast Goals: What Should I Consider before Starting?
exali:
Before I get started, what should I be thinking about when starting my own podcast?
Paula Thurm:
The most important things are: time, goal, target group.
As the saying goes: A podcast is a marathon, not a sprint. If you don't already have a large reach from other channels, your podcast will usually grow steadily and slowly. So, before you start your own podcast, you have to be aware that you should invest in the project for at least a year.
This works best if you've already thought about what you want to achieve with the podcast. I.e.: What is the goal of the podcast? This not only keeps you motivated, but also makes it easier to plan the overall concept.
In addition to the goal of the podcast, it's also important to know who you want to reach. So, you should think in as much detail as possible beforehand about who the listeners are and, more importantly, what added value they get from the content. Because nobody listens to a podcast that's purely a commercial.
What Are the Legal Risks of Having your Own Podcast?
exali:
What legal risks do you think there are with your own podcast?
Paula Thurm:
The greatest danger probably lurks in the music licenses. It's important to make absolutely sure that you own the license to any music that is published in the podcast. This can be the regular intro music, but also a one-off Christmas carol in your December episode. There is a selection of platforms out there now where you can easily purchase licenses.
There should also be a way to get from the podcast to the imprint of the host (or the associated brand/company) If you already have a website or blog, you can link the imprint there in the podcast description – otherwise you should definitely set up a website with an imprint.
Podcasters who also place advertisements in their podcast should make sure to label them accordingly. Once through a jingle and also through an announcement when the advertising starts and ends. If someone is paying to appear as an interview guest on your podcast, be sure to disclose that as well.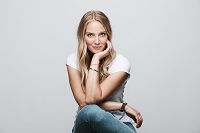 About Paula Thurm:
Paula Thurm is the founder of Podcast Marketing Club, a boutique podcast marketer for business podcasts in German-speaking countries. With seven years of experience in fragrance marketing, she now uses her marketing know-how to plan corporate podcast marketing campaigns and help corporate podcasts launch and grow.
Among other things, Paula also offers podcast training here: podcastmarketing.io/podcast-kick-off.
Author profile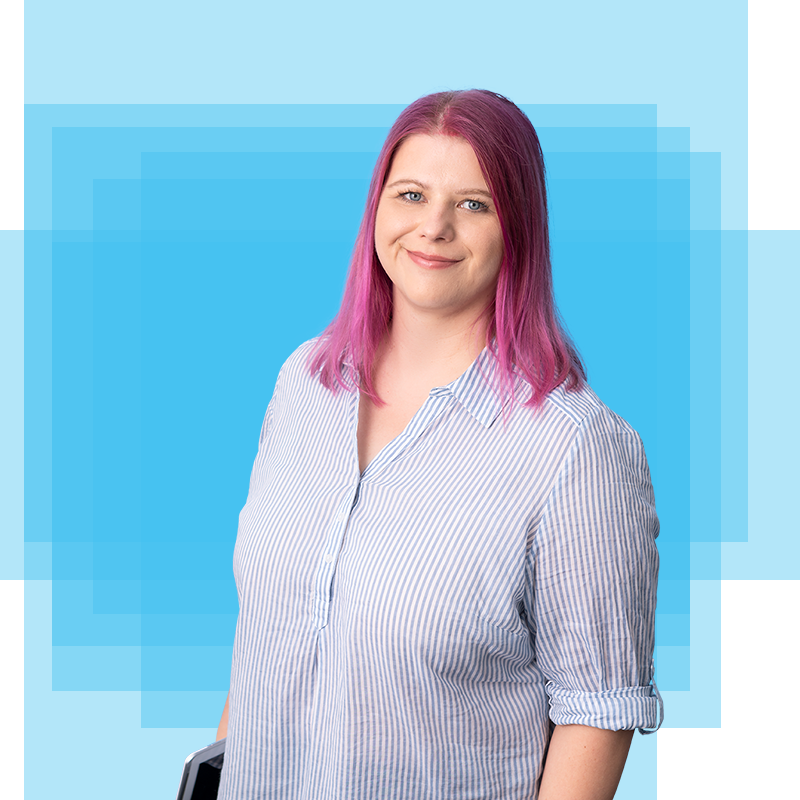 Daniela has been working in the areas of (online) editing, social media and online marketing since 2008. At exali, she is particularly concerned with the following topics: Risks through digital platforms and social media, cyber dangers for freelancers and IT risk coverage.
In addition to her work as an online editor at exali, she works as a freelance editor and therefore knows the challenges of self-employment from her own experience.