Expert Interview with Petru Leuthold from INFLZR Magazine
Become an Influencer on TikTok: Here's What it's All About!
TikTok took the world by storm in 2020: In the midst of the first year of the pandemic, the platform delighted us with dance videos and made us laugh with lip-syncs. Two years later, TikTok is still around and starting to compete with established platforms like Instagram and YouTube. We talked to Petru Leuthold, publisher of INFLZR magazine, about what makes TikTok so special for influencers and what to look out for.
What Makes TikTok Different from Other Social Networks?
exali:
Petru, can you explain in your own words what TikTok actually is and what makes this platform so special?
Petru Leuthold:
TikTok is a video-based social media platform operated by the Chinese company ByteDance. The platform has gained a massive number of users in recent years, which has made it a real competitor to Instagram, Facebook and others. One of the reasons for this is the interest-based algorithm, which suggests more relevant content than its competitors. It's not uncommon for TikTok users to report that they don't even notice how quickly an hour has passed, even though the clips last between 15 seconds and three minutes. Users' loyalty to the platform is what makes TikTok really special.
Is there more to TikTok than Dance Videos?
exali:
TikTok is known for dance videos, but what other content is there?
Petru Leuthold:
The platform first became known for content such as lip-synching and dance videos, but today you can find almost everything there. For example, there are channels with legal advice or channels with tips for pets. Overall, I've observed three major categories of topics that work well: entertainment, inspiration and education. There is even the official hashtag #LearnWithTikTok for education. It should be noted here that in all categories the entertainment factor plays an important role in success on TikTok.
Blocking of LGBTQ Issues and Fake News
exali:
TikTok has also been criticized a lot - for example because it has blocked certain content (e.g. LGBTQ topics). Do you think this criticism is justified?
Petru Leuthold:
In my view, blocking content is always wrong when it is aimed at forming a one-sided opinion The same applies when censorship leads to discrimination. But that applies to all platforms. Since its launch, TikTok has been criticised in Western countries for the aforementioned blocking of content on topics such as LGBTQ or living with disabilities, to name just two areas of concern.
However, some of the videos that are shown are also criticized because they are, for example, harmful to young people or politically motivated or even spread fake news. To be fair, it has to be said that all social media platforms are subject to the same criticisms. However, TikTok plays a special role here, since the operator is a Chinese company whose world of values is different from our values in the West. That bothers some people. This is exacerbated by the political coldness that further fuels the discussion around TikTok. For these reasons, in my estimation, one looks very closely here.
TikTok Offers Little Protection Against Copied Content.
exali:
Many TikTok users also share their content on other channels, such as Reels on Instagram. You often see the same video from different users. Is there any way to protect your own content?
Petru Leuthold:
Content creators across all platforms are annoyed about copyright infringements of their works. It becomes problematic for the creator if someone else earns money with their content without their involvement. Equally problematic, however, can be the use of the works in an environment not desired by the authors. This can damage the creator's image depending on the use.
From a technical point of view, there is almost nothing that can be done about such copying. However, some platforms offer the possibility of making the creation of a copy more difficult or of detecting copyright infringements at an early stage. For example, YouTube has developed a system called Content ID that automatically checks videos for copyrights when they are uploaded. TikTok, on the other hand, offers two features to protect its videos. When uploading, you can decide whether the video can be downloaded and whether it is released for remixes.
You can protect the content of the work by marking it with your own logo or with a letter, for example the name of your own channel. That doesn't really stop anyone from making a copy though. Real protection can only be achieved through legal means. As soon as a copyright infringement is detected, you can demand the infringer cease and desist or you can even sue for damages. However, you usually need a lawyer to do this, and that of course comes at a cost.
exali:
Artists and cartoonists are familiar with the problem of their content being shared without a copyright notice - but on other platforms it is possible to take action and have the content deleted. DoesTikTok work similarly?
Petru Leuthold:
As soon as you notice a copyright infringement on TikTok, you can report it to TikTok. Discussions with affected content creators have shown that although the platform often responds and deletes content, but this is not always the case. This is problematic because it gives other users the feeling that the use of third-party content is permitted on TikTok without the consent of the author. But that is wrong.
Is TikTok Worth it for Companies?
exali:
Would you recommend brands or companies use TikTok - and why?
Petru Leuthold:
In short, yes. A billion people worldwide use the platform every month, including 5.5 million from Germany. 69 percent of them belong to Generation Z, i.e. are between 16 and 24 years old. The rest is distributed among the older age groups, but their number is increasing rapidly. For almost half of the users, TikTok is a highly relevant platform, which they use eight to ten times a day on average.
There are currently two ways to advertise via TikTok: Influencer marketing and promotional clips. Placing advertisements on the platform is still quite new, so the thousand contact price is very low compared to the other social media networks. This is a real opportunity for low-cost distribution of advertising.
With influencer marketing, companies do not advertise themselves, but hire TikTok users with a larger reach to talk about their products. Depending on how well the brand and influencer fit together, this form of advertising can be very successful, as the influencer's fans value their opinion a lot.
Tips for Getting Started as an Influencer on TikTok
exali:
If I want to start as an influencer on TikTok - what tips would you give me?
Petru Leuthold:
I haven't come across a universal formula for success on TikTok – or any other social media platform. But there are a few points to keep in mind when building your channel:
Entertainment is very important on TikTok. The platform users want to be touched emotionally. But that doesn't mean that content creators necessarily have to dance. It's more about creating content in a way that's interesting, fun, or inspiring for users. TikTok makes it easy for creators in that they already provide music on their platform and a pretty good video editor as well.
Thematically there are no limits. Anything can work. The main thing is that the content is somehow entertaining, interesting or inspiring. I would recommend choosing topics that interest you. You can just be yourself or play a role. Both work.
My third tip would be: Find the X Factor. By that I mean that you should try things out at the beginning, both thematically and in the staging of the content, until a video goes viral. You can then transfer the concept behind the viral video to your next video. On TikTok, a lot of successful channels work according to the same pattern: The same video or punch line is repeated umpteen times. For example, Khabane Lame has grown into one of the most successful TikTokers by repeating the same joke in every video.
Always produce your videos with good image quality and ensure good lighting. The TikTok algorithm seems to prefer high-quality videos. Finally, it should be mentioned that as an influencer you have to be disciplined. For TikTok it is important to publish a video every day or at least every two days. Those who don't constantly feed the platform won't be displayed. Influencers who make a living from TikTok often make several videos a day.
exali:
How would I know when I've "made it" as an influencer on TikTok (number of followers, views, etc.)?
Petru Leuthold:
In contrast to other platforms such as Instagram or YouTube, followers can be built up relatively easily and quickly on TikTok. But that also means that content creators need a fairly large number of followers to be considered an influencer – I would say one or even two million. At this level, the account becomes interesting for advertisers - if you want to earn a living through advertising revenue.
How Can you Make Money as an Influencer with TikTok?
exali:
So how can I make money as a TikTok influencer?
Petru Leuthold:
As I already mentioned: advertising revenue. This is probably the most well-known way to earn money as a "TikToker". Content creators can acquire advertising deals themselves and also determine prices themselves. Through the TikTok Creator Marketplace, the platform itself offers a marketplace to bring influencers and companies together. But there are other ways of earning money besides advertising.
The TikTok Creators Fund was established to keep content creators on the platform and motivate them to produce more content. TikTok grants a small cent amount per thousand views on its own videos. What sounds like little at first can bring in a nice monthly salary with a corresponding number of views on the videos - especially if you have several videos.
You can also generate tips on TikTok via live videos in the form of TikTok Coins. This works in a similar way to Twitch, where users can support their favourite streamers with digital currency.
Tip:
Twitch is no longer just a streaming platform for gamers. Content creators and companies are now also using the platform for a wide variety of topics. You can read more about it in this article: Twitch for Businesses
Of course, you can also earn money outside of TikTok, for example by selling digital or physical products through your own online shop. These can be self-designed fan articles, for example. To do this, you have to call attention to your own website or online shop through your TikTok channel.
What Do Influencers and Companies Have to Consider Legally on TikTok?
exali:
What legal pitfalls do you see for TikTok influencers or companies?
Petru Leuthold:
There are some rights that influencers should understand and observe in order to avoid fines. The most important thing is copyright. That's because as soon as you use TikTok commercially - as an influencer you are legally self-employed - you have to pay royalties to the artists or the music label for the use of commercial music or music effects. For the use of videos, video effects, graphics, photos or texts, you should first clarify the use with the creator(s) or buy the rights.
Personal rights also have to be observed. In principle, you should only show people in videos (or photo overlays) who have given their prior written consent to the publication. Otherwise, you might see a lawsuit later.
Another important thing is thechannel'slabelling requirements. If the account is used commercially an imprint and a data protection declaration must be provided There is also the labelling requirement for advertising. As soon as you advertise products or services without having bought them beforehand, they must be labelled in the video. This also applies to gifts and services.
And we can't forget about tax law. Income is always taxable. Here is something a lot of people also don't know: Gifts are also taxable. They are considered a pecuniary benefit. For some years now, federal and state governments have been keeping an eye on influencers to see if they are complying with this.
TikTok: Here to Stay
exali:
Before TikTok, there were other apps that could be used to produce video content (e.g. Vine), most of which disappeared after the hype - why should TikTok be any different? What makes the app different/better/worse?
Petru Leuthold:
TikTok is here to stay. The exciting thing about the platform market is what happens after the hype surrounding a new platform is over. The hype surrounding TikTok is long gone. The platform has firmly established itself with one billion users worldwide. The creators have themselves to thank for this, because they understand how to suggest the right content to each user. On the other hand, TikTok also does a good job for content creators by offering monetisation opportunities right on the platform. The only thing that could hinder its success is the political tensions between China and the West. The US, for example, has already thought about banning the app because the operators are from China. So far, however, this has not happened.
Thank you Petru for this detailed interview and your insights into the world of TikTok and influencers.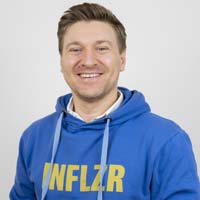 About Petru Leuthold:
Petru Leuthold founded the BRAINBEAST BRAND agency in 2007 and has been working with influencers there since 2016. He constantly saw that influencers often did not know their own worth. In 2018, Petru then developed his course "Become a Better Influencer", which aimed to equip future influencers with the right tools from the start. However, after the course was launched, he quickly realised that one course would only scratch the surface. At the rate of advancement of social media, one course is just a snapshot. So in 2019, the course eventually developed into INFLZR Magazine, in which Petru provides information on current topics, but also tries to shed light on the influencer industry with guides and a podcast.
Author profile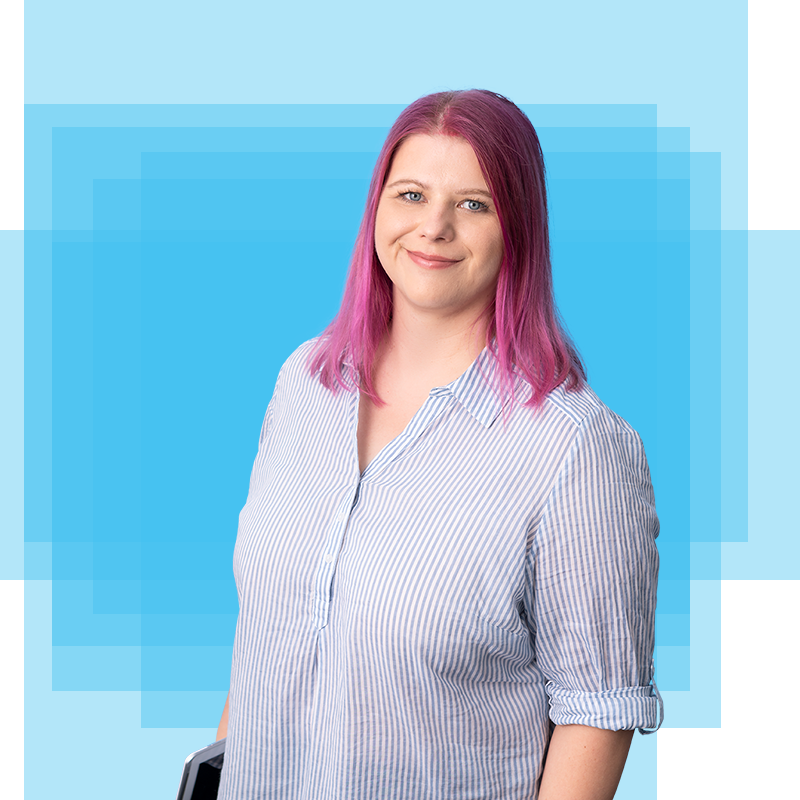 Daniela has been working in the areas of (online) editing, social media and online marketing since 2008. At exali, she is particularly concerned with the following topics: Risks through digital platforms and social media, cyber dangers for freelancers and IT risk coverage.
In addition to her work as an online editor at exali, she works as a freelance editor and therefore knows the challenges of self-employment from her own experience.