The Art of Persuasion by Robert Cialdini
Using the 6 Principles of Persuasion to Achieve Greater Business Success
Convincing customers or business partners of your product or service, company or platform is not easy. US psychologist Robert Cialdini is considered THE expert on persuasion in marketing and developed the "6 Principles of Persuasion" in 1984, which are still relevant today. Read on to find out how you can apply these principles to your business and what risks you should be aware of.
Overview:
Using Behavioural Patterns to Persuade
People follow patterns of behaviour more or less consciously. Marketing and advertising try to use these patterns to persuade customers to buy. Cialdini's six principles of persuasion can help.
1. The Reciprocity Principle
"Tit for tat. Reciprocity means that people treat others as they would like to be treated. The same happens when someone does you a favour. This is because people do not want to be indebted to the other person, so they try to return the favour or to repay a gift they have received with a gift of their own. In doing so, they often give back more than they received.
Opportunity
You can use reciprocity to persuade your customers or business partners to take action. For example, if you run an online shop, you can include a free sample with their order. Your customers will appreciate the attention and the likelihood that they will buy from you again increases. With online marketing, you can also offer upfront services. For example, by providing your target audience with useful content in the form of articles, blogs or videos. Your users get something from you without having to do anything in return. By appealing to their reciprocity, you increase the likelihood that they will subscribe to your newsletter, follow your social media channels or visit your website more often.
Risk
Even though it is "human nature". When you pay upfront, you live with the risk that nothing will come back. You provide your users with lots of useful content and send out free samples, but the response you were hoping for does not materialise? Unfortunately, this risk cannot be completely eliminated. That is why it is important to check from time to time that your marketing strategy is working.
2. The Liking Principle
People who are likeable are easier to convince. Whether we find someone likeable depends on several factors. If someone is similar to us, that person automatically seems more likeable than others. Familiarity, praise and recognition reinforce this effect. Physically attractive people appeal to us and are also associated with other positive qualities such as success and honesty. For this reason, advertising often uses stereotypes with which the general public can identify.
Opportunity
Try to come across as likeable to your target audience. Choose appropriate identification figures to gain their trust. Personas can help.
Risk
If you go overboard with sympathy and try to sweet-talk your customers, you will quickly come across as untrustworthy. If everything is too perfect and polished, it will seem artificial and unappealing to your target audience. In the worst case, your image will suffer and you will be seen as arrogant or aloof.
3. The Authority Principle
The principle of authority means that we are more likely to believe people in positions of power than people in lower positions. We like to be taught, and therefore persuaded, by authorities. In everyday life, for example, police officers and doctors are considered authorities. In online marketing, seals can serve as authorities.
Opportunity
Use authority to project trustworthiness. You can either establish your own expert status, for example through professional articles, lectures and studies, or you can rely on external experts, such as influencers. These have a high reputation in their community and therefore a high level of credibility. Another option is to use trustmarks. If an external third party checks a website and confirms its trustworthiness and security with a seal, this can help to reassure uncertain customers.
Risk
There are some things to consider when advertising with trustmarks. For example, your customers need to be able to see who verified what and when. For instance, if you receive a trustmark for a product and make minimal changes to it, you may no longer be allowed to use the trustmark in your advertising. If you decide to use influencer advertising, choose the right influencers carefully. They need to be a good fit for you, your industry and your target audience. Influencers who endorse anything are not very credible.
4. The Principle of Social Proof
It could be argued that humans are herd animals. And this pattern of behaviour can be seen in everyday life. Would you sit down in an empty restaurant if the one next door was full? What the majority feels is right or wrong, we usually share, because so many people can't be wrong - can they?
Opportunity
Use group dynamics to your advantage. If you have sold a product a lot, you will also convince potential new customers. If the product is perceived poorly by buyers, sales will not be as good. Take advantage of this and show your customers or business partners how many products you have sold, how many followers you have on social media or which prestigious clients you have worked for.
Risk
Customer reviews can boost your business. But there are risks involved. Customer reviews always collect and process personal data. Even before the GDPR, you need to be very careful. The smallest mistakes can lead to warnings or letters from data protection authorities.
Even if very few people come up with such ideas, we would like to mention them here: Purchased or fake customer reviews are a violation of competition law and can result in warnings! Moreover, the loss of image and trust is irreparable if your customers find out.
5. The Scarcity Principle
We perceive scarce goods as particularly valuable. This is because humans have a basic fear of missing an opportunity. When goods are only available in limited quantities or for a limited period of time, they create desire. The effect is intensified if we are in competition with other people.
Opportunity
What people cannot have, they want all the more. Take advantage of your customers' "hunting instinct" and increase the "value" of your goods by making them scarcer. This can be done by setting a time limit (e.g. "offer only valid today") or by limiting the quantity available (e.g. "only 100 pieces available"). You can also encourage competition by displaying on your website how many people are looking at the item.
Risk
If you display a quantity in your web shop, you should make sure that the number displayed is the actual stock available. Incorrect information will result in a warning and can lead to costly compensation claims. Inaccurate information, such as "only for a short time", is also unacceptable and may result in a penalty notice.
6. The Consistency Principle
According to Cialdini, we all have a deep desire to be consistent. Decisions we have made and positions we have taken shape us throughout our lives. People are reluctant to betray their values. We want to remain true to our principles and find it difficult to be persuaded by other values.
Opportunity
If you know your customers' values and principles, you know how to persuade them. People stick to what they already know. The key word is habit. So if you know that your target audience makes decisions on an emotional basis, you can target them with emotional content.
Risk
If you don't know what values your audience holds, you can't target them. Addressing them in the wrong way can lead to customers or clients dropping out. But it is not only the values of your target audience that can become a problem. Your company also stands for certain values and principles. If your actions contradict these values, it can damage your credibility and, in the worst case, lead to a shitstorm on social networks or other media. Or would you believe an energy company that promotes green and renewable energy, but at the same time clears forests to mine lignite?
7. (Bonus) The Unity Principle
Principles and fundamentals do not stand still, they evolve. Cialdini has continued to work on his six principles and added one more. In the unity principle, persuasion comes from belonging to a group. Similar to people we like, we are more easily influenced by members of a group to which we belong. Such a group can be friends, family, a club, a town or even a religious community.
Opportunity
If you can create a "we" feeling in your target group, your chances of persuading members of that group will increase. This principle is particularly useful if you serve a specific niche or are active regionally.
Risk
By targeting a specific group, you also exclude many (potential) customers. Those who do not feel they belong to the group in question will look for a more suitable alternative.
Author profile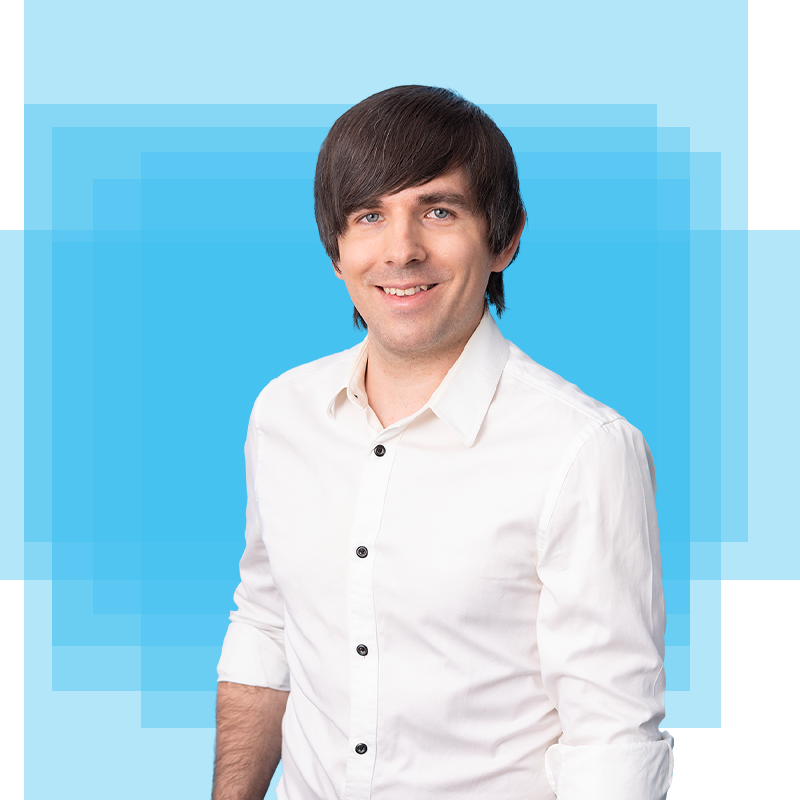 Jan Mörgenthaler has worked a lot with freelancers in various TV formats since 2017. He is regularly in front of and behind the camera, took care of the marketing of a gaming association on a voluntary basis and, due to this experience, knows exactly which topics freelancers are concerned about.
When he contributes articles to exali, they usually revolve around IT and cyber risks.