Six-digit amount in dispute because of three letters
Trademark Infringement: Apple Reprimands Web Developers
It's no secret that large corporations don't play games when it comes to their brands. That's why it's particularly important to really consider their terms of use and trademark law before applying for a trademark. But a lot can still go wrong, as a web developer found out first-hand in a real exali damage event. Although he had read Apple's terms of use before trademarking his software, he got into trouble with the tech giant ...
Web Developer Wants to Connect Apple and Microsoft
Graphic artists, designers and creative types often use Apple Macs for their work. There are several reasons for this: Communication between iPhone, iPad and Mac runs smoothly, by default the displays are sharper than on Windows PCs, and new versions of the operating system are always free of charge. However, the majority of users still use a Windows computer with the default Internet Explorer web browser. Because the operating systems Mac OS and Windows don't get along well, misunderstandings and compatibility problems arise again and again when web designers, developers and their clients work together.
This is where a web designer and exali client comes into play. He wanted to build a bridge between web designers and clients and developed a test system for this purpose. His product displays Internet Explorer 7, 8 or 9 on a Macintosh computer under the Mac OS operating system as if it were a Windows PC. The intention was for developers to be able to work with their familiar tools, but easily check how the designs are presented in Internet Explorer and show them to their clients.
Putting "Mac" in the Brand Name: Can You Do That?
The web developer wanted his software to be protected by the German Patent and Trademark Office (DPMA). Prior to this he took a look at Apple's terms of use to avoid possible trademark disputes. Ultimately, he used the abbreviations iE (for Internet Explorer) and Mac (for the Macintosh computer) in the brand name, because he came to the conclusion that he was allowed to use the term "Mac".
Expensive Letter from Apple
However, Apple saw it very differently. No sooner had the objection period started at the DPMA than the web developer and exali client received a letter from a renowned large law firm that represents Apple in Germany in legal matters. It said that the technology giant feared a risk of confusion with its own product, since both products are registered in brand protection class 38, i.e. services from the telecommunications sector (in contrast to the BigMac and MAC Cosmetics, which are registered in other classes). The firm asked the web developer to sign a cease and desist statement. If he were to continue to use the product name, a contractual penalty of 10.000 euros would be due for each case of trademark infringement. In addition, our client was asked to have the trademark removed. The amount in dispute was assumed to be 200.000 euros.
Why Apple Is so Tough on Trademark Infringement
Anyone who follows the press will find that Apple repeatedly takes action against companies of all kinds for trademark infringements. When it comes to small business owners, many are surprised that the technology giant shows no mercy. But Apple is not really being "evil" here because companies have to defend their brand on the market. The reason for this is that as soon as a trademark loses its expressiveness, trademark protection can be withdrawn again. That happened, for example, with the term "Post". After the privatisation of "Deutsche Post AG", the Federal Court of Justice ruled that the term was only used descriptively. Since then, anyone has been able to deliver the "post", not just the postman with the post horn on her jacket.
Insurer Finds a Resolution
In order to survive this fight between David and Goliath in the present case, the web designer immediately turned to exali. He benefited from having taken out Professional Indemnity Insurance for Digital Professions from exali.com years earlier. A claims specialist at the insurer took on the case and repeatedly requested deadline extensions in order to take the pressure off. To clarify the matter, the insurance company also appointed an appraiser to determine whether the web developer had violated Apple's terms of use. They ultimately came to the same conclusion as Apple: The web developer misinterpreted the terms of use. In the end, however, he got away with a black eye. Thanks to the deadline extensions, he had enough time to rename his brand and domain before his product was supposed to appear on the market. He also didn't have to pay the 4.000 euros in compensation himself. The insurance company settled the claim and covered the cost of the appraiser.
Professional Indemnity Insurance Through exali: Always by Your Side
This case shows that thorough trademark research is important before submitting a trademark application, and it's better to invest in experts beforehand than risk expensive trademark litigation. Because even if a layperson reads an "Ok" on the use of the trademark from the terms of use, that doesn't mean it will withstand a legal review.
If legal action is taken, you see how important the passive legal expenses insurance part of the professional indemnity insurance is. In the event of a damage event, the insurer not only pays legitimate claims for compensation, but also takes care of clarifying the question of responsibility and bears, for example, expert, lawyer and court attendance expenses. Do you have any questions about the perfect insurance coverage for you? Then please give us a call anytime. At exali, you don't have to deal with a call center or queue.
Calculate your premium and get your professional indemnity insurance online in just a few steps here:
Author profile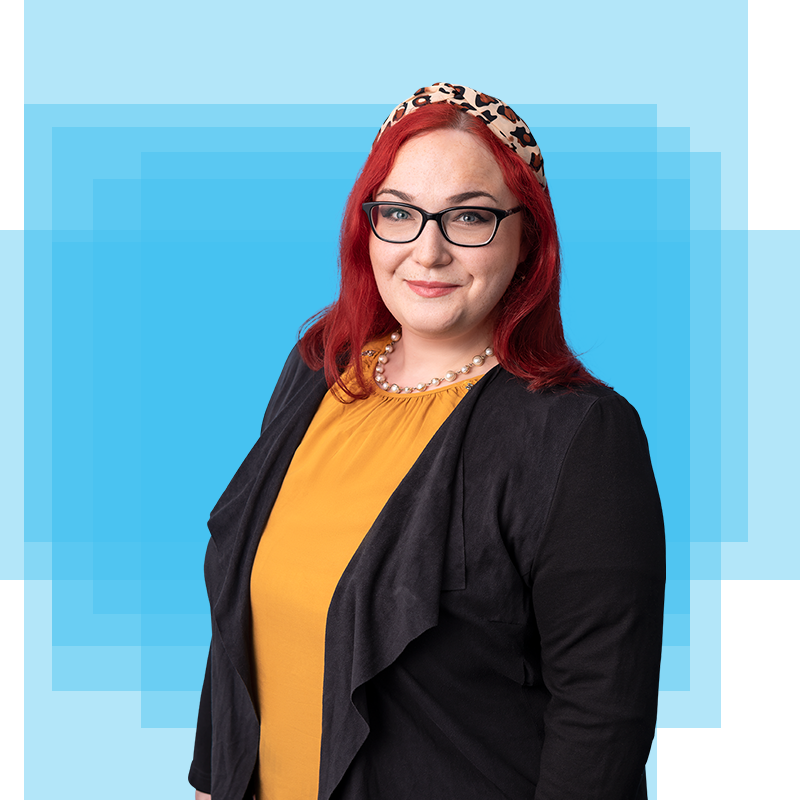 With over 10 years of professional experience in online marketing at various platforms and online stores, project manager Kathrin Bayer provides valuable tips that go beyond current trends.
When she writes articles for exali, they mostly revolve around SEO or SEA risks, e-commerce and online trade or the media industry. She is on fire for all online marketing areas, combining experience with curiosity.