Interview With Website Owner Christoph Hein
Founding an Online Magazine - Opportunities and Risks
Founding an online magazine, writing about topics you are passionate about and ideally earning your own living with it - that sounds like the fulfilment of a dream for many people. Christoph Hein has already turned it into reality. His portal featuring the latest news and tips on all aspects of fishingattracts several thousand readers every day. In an interview with us he talked about the creation of his magazine, his first damage event, and the potential risks.
An Online Magazine For Fishing Enthusiasts
exali: You launched your website in 2019. Could you tell us a little bit about it:: How did it come about and how does it work?
Christoph Hein:
In the past, I have always built affiliate projects on topics that I am privately interested in. Since I have been an fisherman myself for many years, it was an obvious idea to build a project on this topic. Three years ago, the industry in Germany was much less digitalised - so I saw a good opportunity to grow quickly here Today, the website is one of the three strongest websites in the fishing sector in terms of traffic. Around 120.000 visitors per month read our articles and check out our content.
The Right Protection for Online Business
exali: You have insured your business with Professional Indemnity Insurance through exali. When and how did the topic of business insurance shift into focus for you?
Christoph Hein:
With an increasing number of visitors and growing content, it was clear to me that I wanted to play it safe here. Especially subjects like GDPR, image licences and legal issues have prompted me to take a closer look at the topic of Professional Indemnity Insurance. Since I am a sole entrepreneur, I am fully liable myself and naturally want to keep the risk as low as possible in the case of a damage event. Moreover, as damage events often require a prompt response, I also wanted a contact person I could rely on and could contact immediately if the worst came to pass.
Not Alone In The Case Of a Damage Event
exali: In the middle of 2022, a damage event occurred in connection with your business – what happened?
Christoph Hein:
That's right, in July 2022 I received a written warning from a German law firm. Their client, an fishing club, had reported the illegal use of a regional emblem. This was shown on a graphic that was featuredin one of our articles on the subject of fishing licences. According to the German fishing association, the use of this emblem is prohibited by law and must be explicitly approved by the Ministry of the Interior. In addition to a cease-and-desist declaration, the law firm demanded compensation for damages on behalf of their client, as well as a disclosure of information about an affiliate partnership.
exali: Following the damage occurred, you called in your insurer. How did the settlement go?
Christoph Hein:
After receiving the written warning, I immediately contacted the exali customer service. The case was recorded there and some key data was requested. Since the issue was urgent (there was a deadline of seven days), they reacted quickly. Just one day later, I was put in touch with a law firm for IT law, industrial property rights and competition law, which then took over my case.
The communication was impeccable, after a short transmission of the mandate and two telephone calls, the law firm formulated a response to the written warning and transmitted it accordingly. We accepted the cease-and-desist declaration, but rejected all further demands. Over the course of the next few weeks, there was no feedback or further demands from the other side, which meant that the case did not cause me any further damage.
Apart from the annual premium for the Professional Indemnity Insurance, there were no additional costs for me. My lawyer's bill was paid directly by exali, so I didn't even have to pay in advance. All in all, a very good user experience!
Professional Indemnity Insurance - a Reasonable Investment In Your Business
exali: What advice would you give to other website operators who want to put their business on a secure footing?
Christoph Hein:
I would definitely recommend that you think about Professional Indemnity. A warning is quickly issued, for example, if image sources are not correctly stated or third-party scripts or content are not integrated in a data protection-compliant manner.In my case, the costs for the lawyer amounted to around 1,300 euros. These were completely covered by exali. My current annual premium for Professional Indemnity Insurance is around 300 euros per year, an absolutely reasonable investment. This not only saves money in the case of a damage, it also helps keep your peace of mind.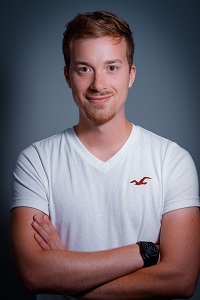 Our interviewpartner Christoph Hein
Since his father took him to the water for the first time 20 years ago, Christoph Hein's passion for fishing has been awakened and grown steadily. To share his knowledge and experience with others, he launched an online fishing magazine in December 2019. By now, his website is one of the most popular in fishing and several thousand fishing enthusiasts read his articles every day.
Author profile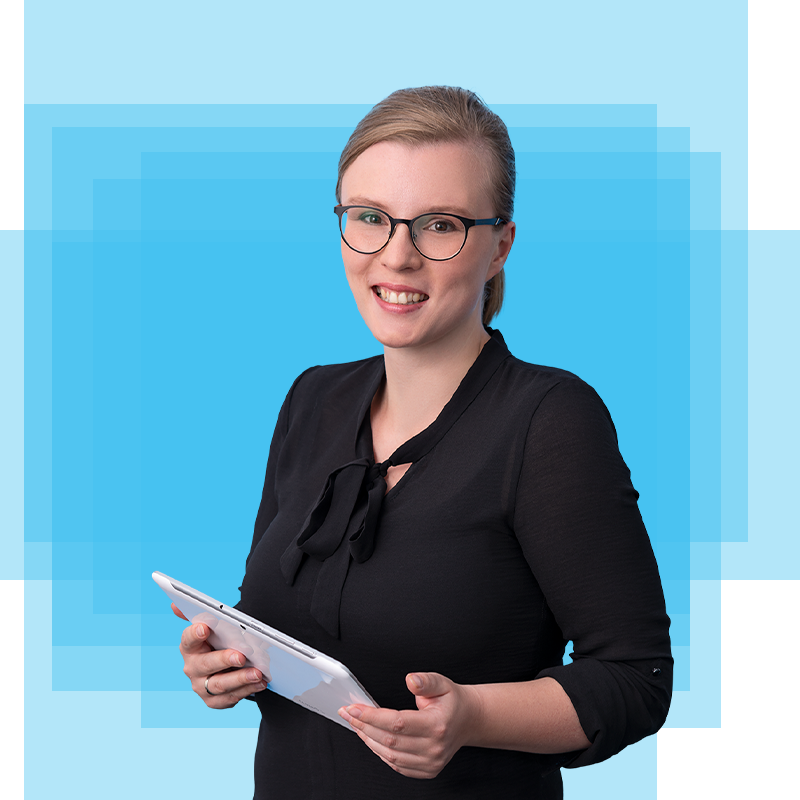 Vivien Gebhardt is an online editor at exali. She creates content on topics that are of interest to self-employed people, freelancers and entrepreneurs. Her specialties are risks in e-commerce, legal topics and claims that have happened to exali insured freelancers.
She has been a freelance copywriter herself since 2021 and therefore knows from experience what the target group is concerned about.