A Conversation With meetergo Founder Dominik Rapacki
Meetings and Data Protection: How to Schedule Appointments In a GDPR-Compliant Manner
Appointments are part of business – regardless of the industry. As a freelancer, self-employed person or entrepreneur, you're probably in regular contact with customers and service providers and also hold meetings internally. Highly sensitive information is often already exchanged when arranging these meetings. We talk to meetergo founder Dominik Rapacki about why self-employed people should always handle this data in a GDPR-compliant manner and how this can be achieved.
Appointments Can Be Data-Protection Traps
exali: You originally come from a digital agency – how did your start-up come about?
Dominik Rapacki:
We already noticed back then that there was hardly any GDPR-compliant software. Since data protection is very important to us, especially in sensitive areas such as appointment scheduling, where customers have to enter extensive data, we wanted to change that. We always wanted to have our own product, which is why we developed our own tool – meetergo.
exali: Something provocative: If I, as a self-employed person, make an appointment with my customers – what could go wrong?
Dominik Rapacki:
Whether you're self-employed or not, ignoring data protection regulations is not only unprofessional, but also, in my opinion, ethically unacceptable. GDPR violations are also not something to be trifled with, as they can have severe consequences. Even as a self-employed person you have to stick to the rules and process the data properly. You have to be careful about where and how you store your customers' data so they don't fall victim to cookies or third-party tracking.
Tip:
Sensitive and responsible handling of data is a fundamental requirement for a successful business. But data can still be lost or stolen even if you're careful. Fortunately, with the right precautions, you can minimise the risk of such a security faux pas. Check out our article for tips: Cyber Security for SMEs: How to Achieve Effective Safety Standards.
GDPR-Compliant Appointments – As a Freelancer, Entrepreneur and Self-employed Person
exali: Apart from data protection, what else should I look out for when getting a tool to coordinate my appointments?
Dominik Rapacki:
The Alpha and Omega is integration. Regardless of whether you're already using a tool or not, if integration into the existing programs or workflows turns out to be too complicated, it can cost valuable time and money. For example, if you already have your own contact forms, you should be able to link them directly to the tool. Scalability is also very important. Even if you may not have extensive needs at the beginning, you don't want to be forced to integrate another tool later, as this is always involves additional costs. Scalability also includes expanding your own team and essential team functions. Finally, the tool should be ready for use in the right places at the right time. meetergo guarantees this, for example, through lead qualification and forwarding to the relevant employees.
exali: Complex software like meetergo sounds more like a tool for large companies – what can do it for me as a freelancer who works alone? Do I actually need something like that?
Dominik Rapacki:
As a freelancer, you often work alone, which is why we've specially developed the premium version. It focuses solely on the needs of the self-employed, i.e. there are no team features or lead qualification and forwarding. As a freelancer in particular, you often have a lot of meetings, which usually require making appointments. With a tool like meetergo, you can save yourself all the back and forth with e-mail, you can automatically send reminders and follow-ups, and you can use use Connect - meetergo's own meeting platform. This feature and many others make an online appointment planner like meetergo a must have if you want to appear professional, design efficient workflows and work in compliance with the GDPR.
Work Legally-Compliant and Flexibly
exali: Planning and preparation are all well and good, but at some days nothing goes according to plan. Meetings take longer than expected, someone cancels them or you just can't agree on an appointment... How can an online appointment scheduler help me in these situations?
Dominik Rapacki:
As might be clear by now, an online appointment planner can do more than just help with scheduling appointments. When determining availability times, you can set so-called buffer times, which block a certain time before and after each appointment from further bookings. So there are no problems if an appointment runs longer. Other features such as the waiting list function allow customers to automatically move up to free slots (e.g. due to spontaneous cancellations).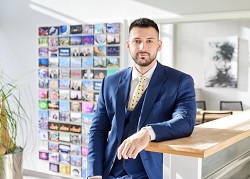 Our interview partner Dominik Rapacki:
Dominik Rapacki is 25 years old and was born in Cologne. He started earning his own money early on. At 17, he started his first real "job" at Burger King, working while going to school. From there he moved into better positions. After graduating from high school, he studied business administration - with the idea of doing something on his own eventually. After various exciting positions from designing websites to programming, Dominik Rapacki and partner Richard Gödel launched their own product, meetergo, through their own agency (webnature solutions GmbH).
Author profile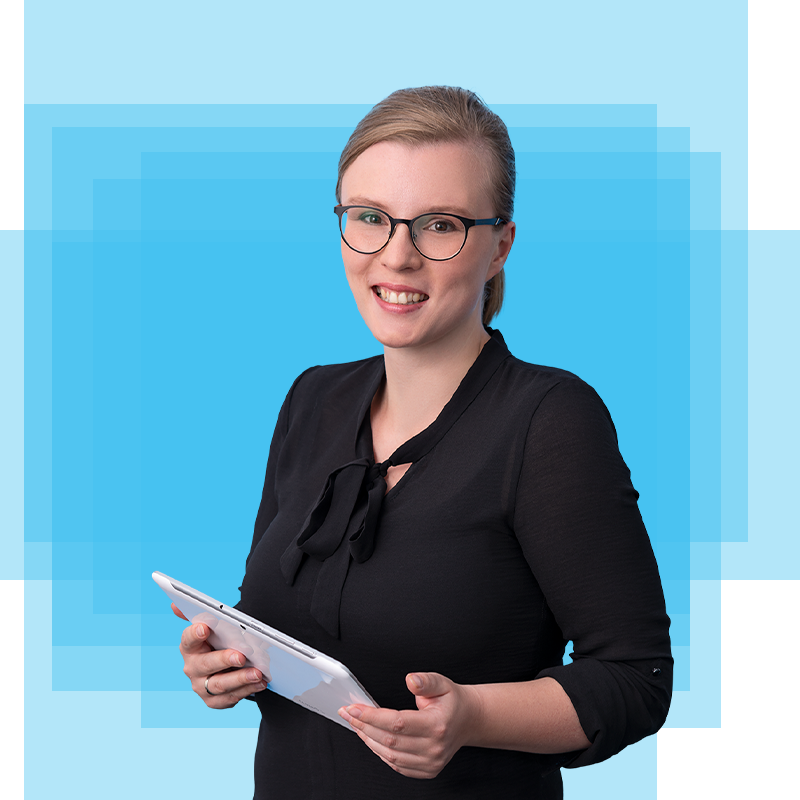 Vivien Gebhardt is an online editor at exali. She creates content on topics that are of interest to self-employed people, freelancers and entrepreneurs. Her specialties are risks in e-commerce, legal topics and claims that have happened to exali insured freelancers.
She has been a freelance copywriter herself since 2021 and therefore knows from experience what the target group is concerned about.